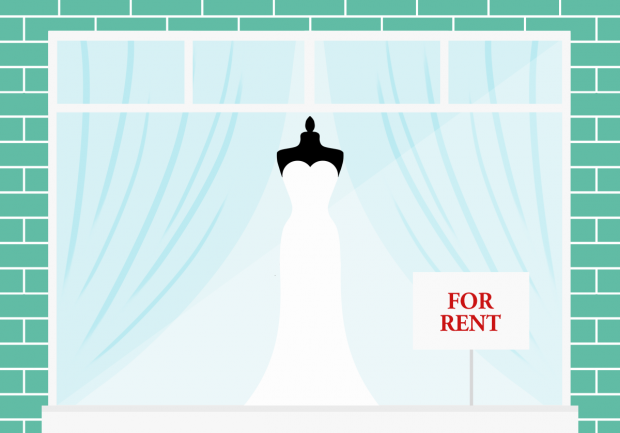 Is there too much sentimentality under all the layers of ruffles and lace to consider renting a bridal gown?
Yes, we can hear your loud gasps from here.
And yes, we're talking about simple gowns that you can rent over your wedding weekend. You know, that thing that costs an affordable price, and won't collect dust over years of neglect. Imagine this: you're a bride-to-be who can't be bothered by a dream wedding dress. You see it? Now we're talking.
Bridal gowns for rent are fast trending elsewhere—and for good reason. In a country like ours, where a tight economy dictates our purchasing habits, are bridal shops willing to try a global trend on local waters? More importantly, are brides-to-be ready to leap to the practicality aisle?
Ready to wear, ready to wed
The Bridal Room is one of the first few shops, the others being Fatima Beltran and other pocket businesses in the provinces, that spun a "ready-to-wed" and rental concept. Having worked in Hong Kong, co-owner Anna Tantiuco noticed that though brides there could afford to buy designer gowns, they opted to rent out of frugality.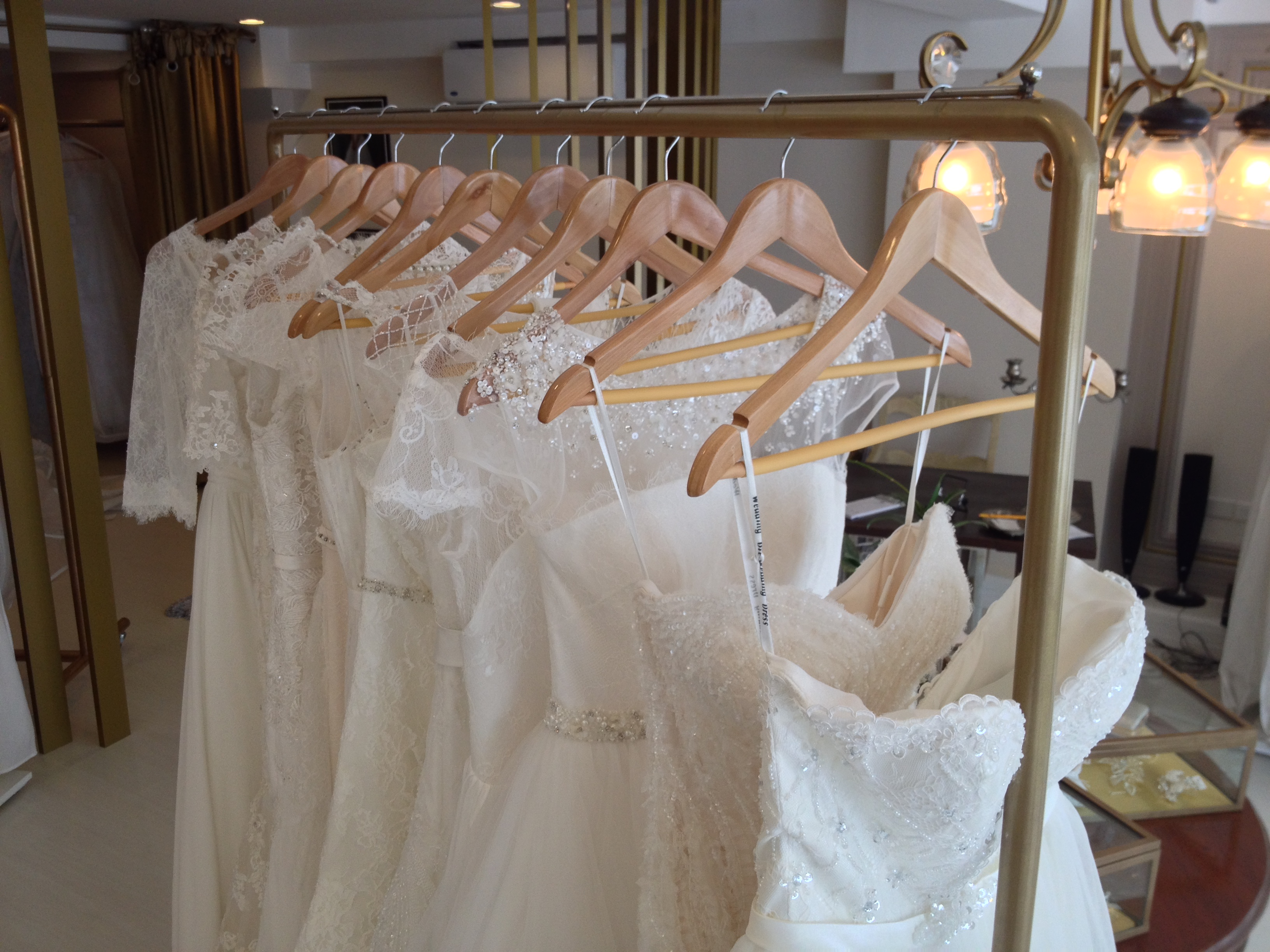 Realizing the lack of bridal gown rental services and a demand for cheaper but stylish alternatives in Manila, Anna thought of renting out the gowns in her shop. A collection of 12-piece bridal gowns for rent launched two weeks ago, and are reasonably priced from P6,000 to P10,000. Styles range from corsets, A-Lines, and serpentinas to suit most body types. The dresses can't be altered.
Sartorial or cultural preference?
So far, the reception has been good, thanks to our pre-nup shoot culture. Couples who had quick shoots over a couple of days rented the most. But Anna hopes to attract more people.
"I actually want to change to mindsets [of people] to switch to rent," she says. Anna admits, however, that it's a struggle to convince her wealthier clients.
"I haven't encountered people here who want to rent. Well, I have, but not as much. I actually want to change the mindset of the elite to not splurge so much. But it's catered to those who have a tight budget," she says.
Unlike the Hong Kongese who are frugal by philosophy but rich in practice, our culture is quite the opposite. Anna points to a reality where most would rather flaunt their wealth than save in silence, even if their means don't let them.
To rent a bridal gown is social suicide within a society that thinks of weddings as class markers than an intimate, celebratory affair. That we'd rather splurge hard on day-long attires than an immediate future suggests where our priorities lie.
It's good news that some people considered renting, but to rent solely for a pre-nup shoot to share to friends? You be the judge.
What others think
Good thing too is, some future brides think it should always be about what the wearer feels first.
Bride-to-be and yoga teacher Nica Hechanova thinks there's nothing wrong with either renting or buying off-the-rack. "I think it's totally fine. As long as it fits the bride and makes her feel beautiful and fits into the budget, why not?" says Nica, who thinks design, fabric, and cut matter most when getting the gown.
Interior designer Cheska Nolasco, who is set to be married next year, wouldn't rent one, but she has no beef with RTW gowns as long as you try the dress on.
Designer Vania Romoff believes that at the end of the day, it's the bride's decision. "I work with brides on [an] almost day-to-day basis, and so I've become, well, sort of jaded about the whole thing," she admits. The most important thing, still, is that "your gown has to be a reflection of you. No trend or designer should dictate that."
It all boils down to what matters the most: practicality, image or sentiment. Either way, the brides get the final say, and we're just happy they're getting married anyway.
After all, brides marry their grooms, not their gowns or a society that approves.
Art by Dorothy Guya