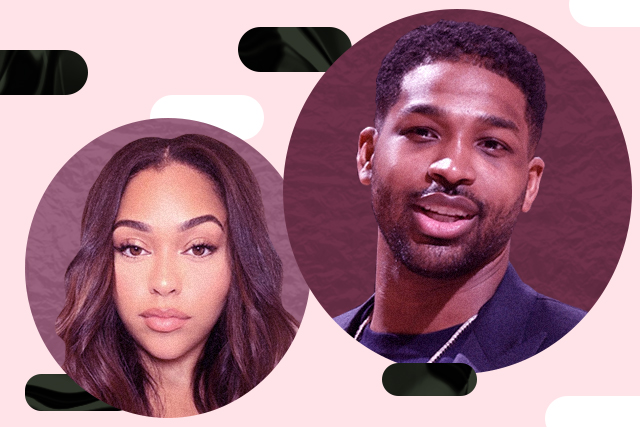 And so the Kardashian-Jenner vs. Jordyn Woods saga continues after the latter was spotted getting too cozy with Khloé Kardashian's (cheating) baby daddy, Tristan Thompson. The clan has reportedly cut off all ties with Jordyn, except for BFF Kylie Jenner who's still following her on Instagram. (Because friendships are measured by that.) Jordyn has also moved out from Kylie's home and is now living with her mom until further notice.
According to several sources, including Khloé's friends, Jordyn has been trying to defend herself and telling her side of the story. But, as Larsa Pippen said in the Instagram comments, it seems that Jordyn keeps changing her story. Guess we have to wait for her Red Table Talk interview to find out what really went down.
While we're all wondering what the real tea is, it's also important to remember that the fault doesn't solely fall on Jordyn. Yes, what she did was sh*tty considering that she's close to both Kylie and Khloé. That kind of betrayal will be difficult to forgive and we sort of understand why she's being cut off by the entire family. However, don't forget that Tristan had a hand on this too.
Keep in mind that Tristan cheated on Khloé once before. He was forgiven by the family, yet he did it again. Not only that, he reportedly tried to cover up the fact that he's with Jordyn at his house party by confiscating guests' phones. Again, not saying that Jordyn should be let off the hook, but Tristan is faaaaar from innocent.
For some reason, people have this knee-jerk reaction to place the blame on the woman in cheating scandals. Many are called "sluts" for agreeing to sleep with a taken man. Remember when Beyoncé released Lemonade? Since the songs practically brought down Jay-Z in the most Beyoncé way possible, you'd think people would be disappointed at the rapper for being unfaithful. But in reality, the public's reaction to Jay-Z only felt like a bump on the shoulder compared to the virtual lynching Rachel Roy received for allegedly being the third party. (Kinda a good thing that he already got half of the beating from Solange Knowles in the elevator.)
Lena Dunham also made a good point when she posed the question, "Can you imagine if who you'd made out with when you were 21 had massive public shaming consequences?" She didn't mention any names but it was clear that she was pertaining to Jordyn, who's 21 years old. Lena went on to write a thread about feeling shame for kissing her friend's crush during a dinner party. "That was enough of a consequence!"
Can you imagine if who you'd made out with when you were 21 had massive public shaming consequences?

— Lena Dunham (@lenadunham) February 26, 2019
Some of Lena's followers didn't get it because Jordyn did it to a close friend's baby daddy and not just a random crush. But it does bring up the question of why the man isn't getting the same treatment when he's just as complicit. We still don't fully know Jordyn's side, but if there's anyone who seems consistently brave and unapologetic with sneaking around, it's Tristan—hands down.
As for Jordyn, W Magazine predicts that the Kardashian-Jenner clan might eventually forgive her. But if we were to guess, her involvement with collaborations and the reality show might become limited as well. Unless, of course, E! decides to make a reality show out of it. (Please don't.) One thing's for sure: This is the last we're going to see of Tristan, and it's not because of the Kardashian curse. He brought this onto himself.
Art by Marian Hukom
For the latest in culture, fashion, beauty, and celebrities, subscribe to our weekly newsletter here  
Follow Preen on Facebook, Instagram, Twitter, YouTube, and Viber
Related stories:
Looks like Jordyn Woods just shot her first interview since the Khloé-Tristan drama
Did Jordyn Woods just address the alleged cheating scandal?
Say it louder: Khloé Kardashian and women who were cheated on deserve better
Khloé Kardashian has something to say to Jordyn Woods