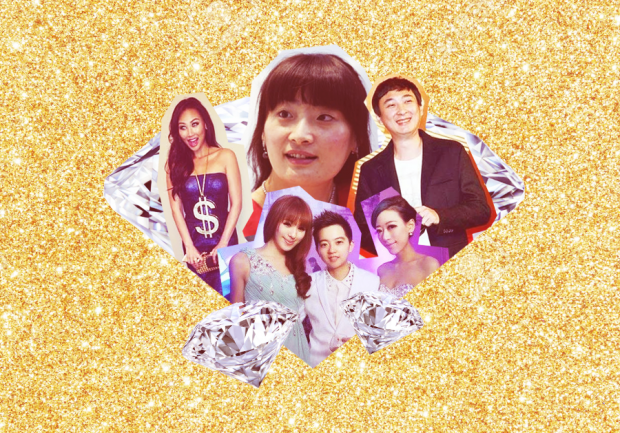 With an outrageous amount of fortune amassed, these Chinese heirs and heiresses are next in line to their scion parents. But they're living the good life as early as now. The newfound wealth (or new money) of the older generation gave birth to a younger generation that overtly celebrates its affluence. And they open up their lavish lifestyles for the world to see.
Here are some of the more known Chinese heirs that made news because of just how crazy rich they are.
Wang Sicong, 27
Dad: Wang Jianlin
Business: Dalian Wanda Group, real estate
Net Worth: ~$24,000,000,000*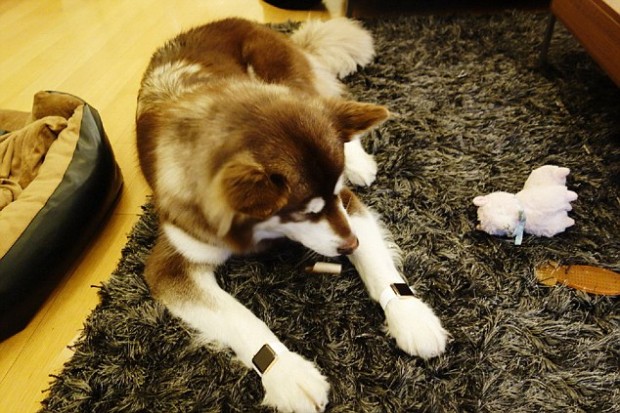 Wang Sicong is the only son of the richest man in China, Wang Jianlin. Just this May, he came into the world's consciousness after posting on Weibo, China's take on Twitter, that he bought two rose gold Apple watches for the two front paws of his Alaskan malamute, Wang Keke. The post read: "Haha I have new watches! I should actually be wearing four, seeing as I have four legs, but felt it was a bit much so I just put on two, but I cannot wear any less than two otherwise it will not be befitting my status."
The Apple watches, priced at $10,000 and $17,000, weren't the only gifts Wang Keke got. There was also a pink Fendi handbag the pooch wears around his neck earlier in May.
His 13 million followers weren't surprised. Wang Sicong is known for his wacky spending. Just this January for his 27th birthday, he rented out an entire resort in Sanya, China and flew in his favorite Korean girl group T-ara to perform for him and his friends.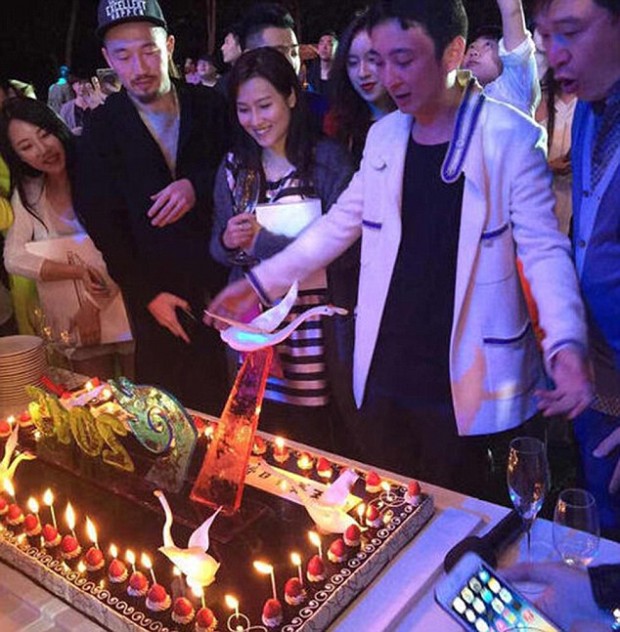 Now, he heads his own private equity firm, Pusi Capital, after his dad gave him almost $80M capital for it and about $16M worth of shares from his father's company. [The Daily Mail]
Dorothy Wang, 27
Dad: Roger Wang
Business: Golden Eagle, retail
Net Worth: ~$4,000,000,000*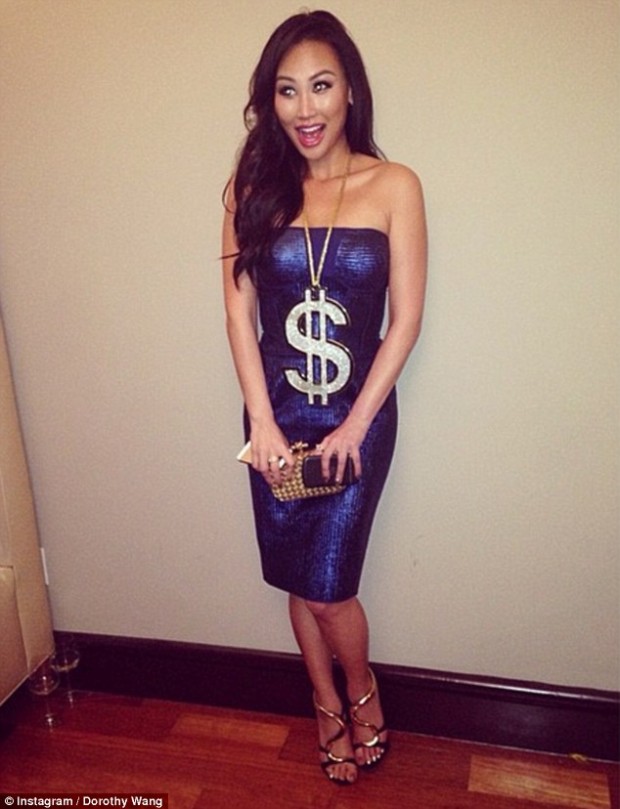 From Dorothy's Instagram account, right off the bat, it is that of a rich girl's: private jets, limousine shots, and a lot of Louboutins. She often jet sets from L.A. to Shanghai with posts that include Rolex watches captioned "#badbitchproblems" and a trunk full of Rimowa luggage, which she refers to as "#richkid survival baskets."
She refers to her lifestyle as "#funemployed" and "#fabuluxe." To be able to follow in her dad's wealhty and successful footsteps, she started a jewelry line comprised of gold and silver necklaces with hashtagged pendants. Designs include #rich, #fabuluxe, and #nofilter.
Other than that,Dorothy wanted to carve her own path by joining the cast of Rich Kids of Beverly Hills—which her father didn't know anything about. [The Daily Mail]
Zhang Jiale, 24
Dad: Zhang Jun
Business: Sinolife Insurance, insurance
Net Worth: ~$515,000,000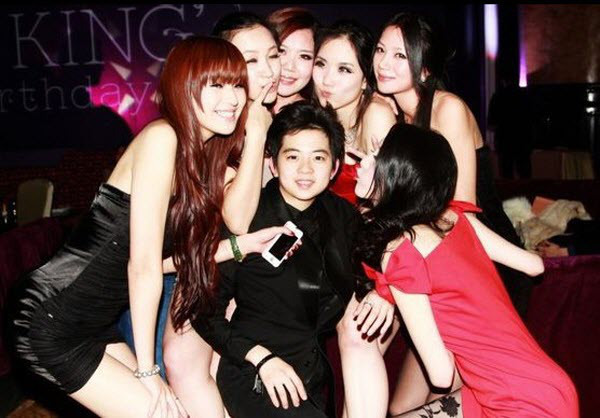 Zhang Jiale made news when she took to Weibo and posted photos of herself swimming in designer goods, holding a diamond-studded iPhone, and flying off on her Aston Martin private jet.
One of her posts showed that during her extravagant birthday party, she nicknamed herself "King" and had it emblazoned in the venue in huge letters. This is apart from her usual partying with Chinese models, one of whom is Vanessa Wu, who was said to be in a relationship with her at that time.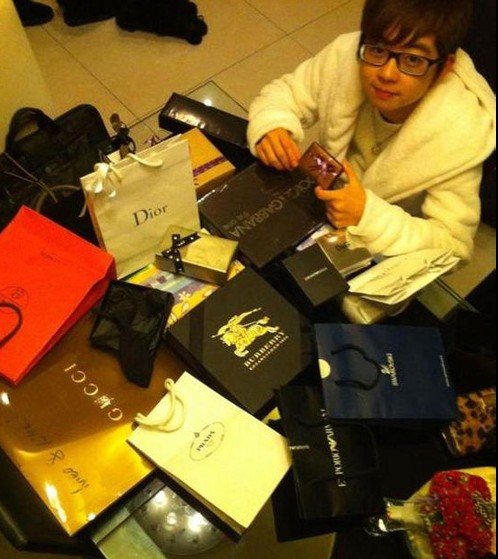 Her behaviour continues to fuel debates among Chinese netizens about the "fu'erdai" or "rich second generation" and how they connect to China's moral decline.
Zong Fuli, 32
Dad: Zong Qinghou
Business: Hangzhou Wahaha Group, beverage
Net Worth: ~$12,000,000,000*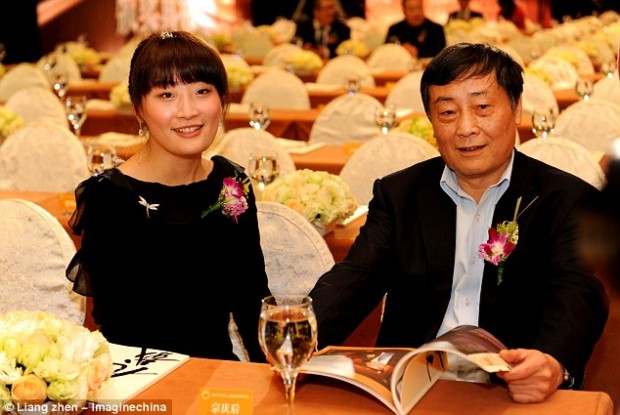 Not everything can be bought with money.  As the daughter of a beverage industry magnate, she opens up to Marie Claire China  about how she is "rich and boyfriendless." She adds how challenging it is to find a regular, nice guy  as everyone just wants her for her money.
For a multi-billion dollar heiress, she's actually not asking for much. Just "someone who sends me text messages every day with simple greetings such as asking whether I've eaten yet, or when I am going to bed," Zong Fuli says.
The sole daughter joined the Wahaha Group in 2005 as assistant and vice director and is now set to takeover the beverage business when her father retires.
*numbers from Forbes The World's Billionaire's list
Art by Dorothy Guya