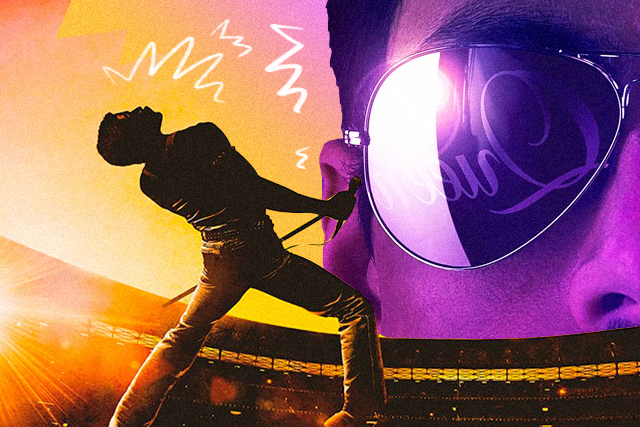 The moment Bohemian Rhapsody's trailer was released, I was hooked. I thought, if the trailer could give me goosebumps, then certainly the movie would be an altogether otherworldly experience. So I was among those who lined up at theaters during the film's premiere. Needless to say, my expectations were sky high. I mean, for one, it's Rami Malek as Freddie Mercury. Like many fans, that alone was more than enough of a selling point for me. The movie, as we're all aware, focused on the iconic band's legendary singer. It covered his pre-band days; when he was still going by his birth name, Farrokh Bulsara. It gives an initial introduction to his family, as well as his fateful conversation with Brian May and Roger Taylor that led to Queen's formation, covering his journey which culminates to the band's iconic performance at the Live Aid concert.
While there were redeemable scenes, sadly, the in-betweens felt too lackluster for me. While I enjoyed Rami's performance, I can't help but agree with the review that the film in itself seemed like a sanitized depiction of one of the most artists in history. It looked like something that started as a passion project, but over the course of filming, people just wanted to get it over with. This may be a reflection of the chaos behind the scene. Its director, Bryan Singer, reportedly failed to show up during shoots, fought with actors, and was eventually fired, with just a few weeks left to shoot. Dexter Fletcher finished the film, but remains uncredited due to the director's guild rules.
Moreover, while it partly gave us insights on the band and, specifically, Freddie, overall, it still seemed impersonal and lacking in substance. In an interview with Vanity Fair, even Rami admitted that he would have loved for the story to explore "lesser-known details about the musician." But despite that, he was still grateful for the experience, and as for the bad reviews, he conceded: "I mean, you could portray every aspect of his life. The fact of the matter is we had two hours and the goal of this movie was to celebrate the man. If you wallow in certain elicit aspects of his life, you really lose out on the glory of who this authentic, defiant, revolutionary human being was and is."
I guess in a way that's true. And it only goes to show, maybe two hours just isn't enough to fully capture the complex genius that is Freddie Mercury.
Having said that, the dominantly negative reviews don't seem to hurt the film, as it has successfully topped the US Box Office in its first week. And I think if you're sentimental about the band, I suggest you still watch it. Though I have limited knowledge on film language, I admit I kind of get caught up with technicalities sometimes (our professors warned us about never enjoying a film after learning how to criticize through that lens). As with everything, this film's power is relative. So while personally, the film wasn't as gritty as I envisioned it to be, I do know someone who was touched enough to cry by the end of the film.
Art by Marian Hukom
For the latest in culture, fashion, beauty, and celebrities, subscribe to our weekly newsletter here  
Follow Preen on Facebook, Instagram, Twitter, YouTube, and Viber
Related stories:
'Buy Bust' receives a positive review at the New York Asian Film Festival
Lady Gaga got lost in her role for A Star Is Born—and we loved it
Crazy Rich Asians is breaking records at the U.S. box office
Get a different movie-viewing experience at these spots