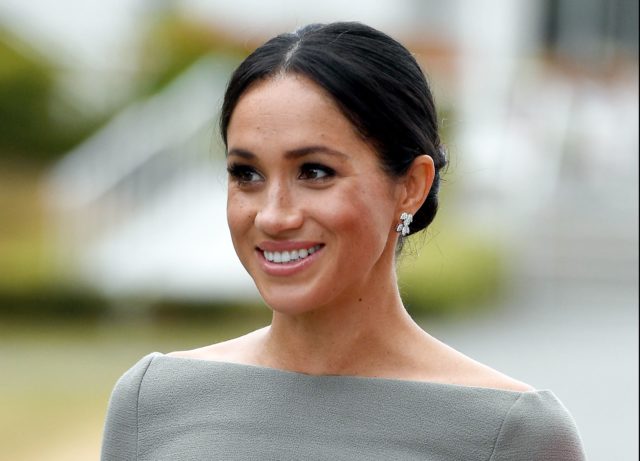 Meghan Markle's father Thomas Markle has caused drama surrounding his daughter in the past. After not attending the Royal Wedding, Thomas has even more to say about Meghan and her well-being. In an interview with The Sun, he said he couldn't get in touch with her. "The phone number that I call doesn't work anymore. The, I guess, liaison with the royal family never answers back, and there's no address I can write to so I have no way of contacting my daughter."
He also mentioned that he feels he has been shunned. Well, he did stage some paparazzi photos to get attention.
He went on to express his concern for Meghan and thinks that she isn't happy. "I see it in her eyes, I see it in her face and I see it in her smile," Thomas said. "I've seen her smile for years. I know her smile. I don't like the one I'm seeing now. This one isn't even a stage smile—this is a pained smile." According to him, this could be because she is under a lot of pressure.
But, is Meghan "pained"? I mean, she has been able to do a lot of good since becoming a member of the royal family. At her wedding alone, guests gave donations to charities instead of gifts. She has also been given a chance to help people all over the world and she did marry someone she loves.
What do you guys think? Is Meghan's dad right or is he just assuming things?
Photo courtesy of Yahoo!
Follow Preen on Facebook, Instagram, Twitter, YouTube, and Viber
Related stories:
Meghan Markle released a statement about her father's wedding attendance
Who will walk Meghan Markle down the aisle now that her father backed out?
Meghan Markle should just walk the aisle alone
Meghan Markle has worn $1 million worth of clothes since she became a royal