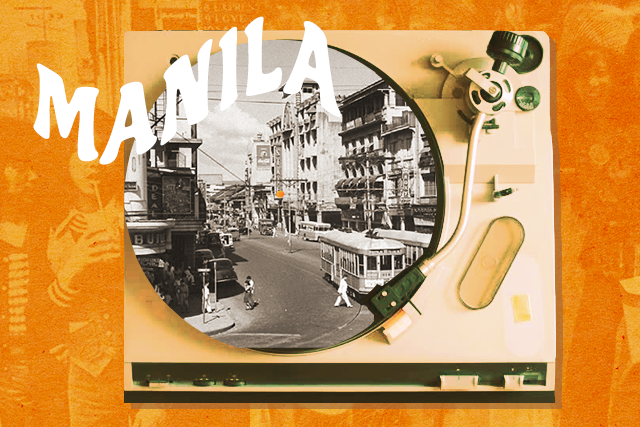 Vinyl records never really went anywhere. As technology progressed and we started to download music online, records are still being pressed. However, with everything retro becoming cool, people are starting pay more attention to records again. There's something special about going into a store, sifting through crates, and actually holding something tangible. The process of setting up a turntable and having the needle touch the record can be magical. And the cracks and pops you hear, you can't fake that. Records aren't just for DJs either. There are many who collect because they love music. Yes, records are more expensive but if you store them properly, they can last forever. So, if you're thinking of starting your own record collection, here are the shops you can visit around the metro.
Gold Digger Records
Yes, Cubao might be far for some of you but the trip will be worth it. Everything is segregated into genres like new wave and rock. They also have listening stations so don't forget to bring your headphones. Aside from records, they also have some equipment like turntables, mixers, and needles. Oh, you can also pick up some clothes and food while you're there too. Located at Cubao Expo, General Romulo Avenue, Cubao, Quezon City.
ThisIsPop!
If you're looking for punk, electronic, experimental, and indie records, make your way to ThisIsPop! They have a pretty good selection and happy customers as well. Every time someone finds a gem, they post it on their Instagram account. For more information, visit their Instagram page.
Satchmi
Shop for your record collection while sipping on some coffee at Satchmi. You can also browse the racks of soul, jazz, and rock as you wait for your food to be prepared. Once you've decided on which records to bring home with you, you can also upgrade your setup. They have different turntables and speakers that would look great in any room. Located at 4/F SM Megamall Fashion Hall, EDSA corner Julia Vargas Avenue, Ortigas Center, Mandaluyong.
Vinyl Dump Store
Another spot you can check out at Cubao Expo is Vinyl Dump. It is a thrift store so these records aren't brand new but that doesn't mean they aren't in good condition. Because of this, they price the items pretty fairly with some as low as P150. I suggest dedicating some time to really look because their shelves are packed. Located at Cubao Expo, General Romulo Avenue, Cubao, Quezon City.
The Grey Market
The Grey Market specializes in selling brand new vinyl along with some Japanese pressed ones too. They also update their new arrivals on Instagram so you can check out their fresh stocks there. Aside from records, they also sell mint vintage turntables. A perfect upgrade for what you might already have. Located at UG38 Alfaro Place, 146 LP Leviste Street, Salcedo Village, Makati City.
Treskul Records & Cafe Bar
Looking for new records but also want to get rid of your old ones? Treskul is the place you need to check out. They sell, buy, and trade records among other things. They have a wide selection to choose from like hip hop, OPM, and soul. They also have music equipment you can check out from turntables to other vintage finds. Located at CIFRA Building, 641 Boni Avenue, Mandaluyong City.



Art by Marian Hukom
Follow Preen on Facebook, Instagram, Twitter, YouTube, and Viber
Related stories:
Concert blues: How do I spend on a ticket without regrets?
Channel your inner Dua Lipa for her upcoming concert
6 tips for taking tricky concert photos from photographer Simon Bruty
These LGBTQ+ singers get real about same-sex relationships and problems