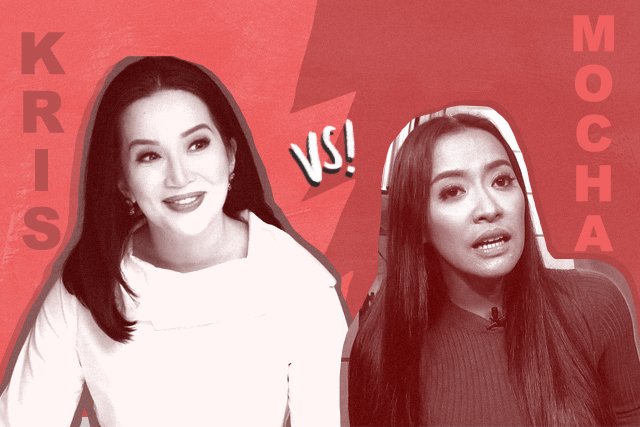 Are you tuning in to the whole Kris Aquino vs. Mocha Uson debacle? Because we are. Nothing major has happened yet but we're already invested. In her recent livestream videos, Kris challenged Mocha to a few things: a debate, a conversation on live TV, and even recreate a Four Sisters and a Wedding scene. Basically, Kris isn't backing down from any confrontation.
But humor us a little because we thought of various places where Kris and Mocha can duke it out if ever they do face each other. They can either talk, debate, or take out their frustrations at these spots. Keep scrolling to see what we had in mind. (Please don't take these too seriously.)
Anywhere that has coffee
Let's say that Mocha doesn't go the hostile route and invites Kris to have a calm discourse. One option is they can have coffee at a nearby café, or even at Kris' house since she endorses a coffee brand and probably has a lot stocked in her pantry. They can even do an episode of "Coffee with Kris."
Live TV studio
Another option is to televise the meeting, and Kris and Mocha can have a debate like the one we saw during the presidential campaign. Or, if they simply want to air out their anger and frustrations, they can borrow a page from Maury Povich and Jerry Springer.
Ace Hardware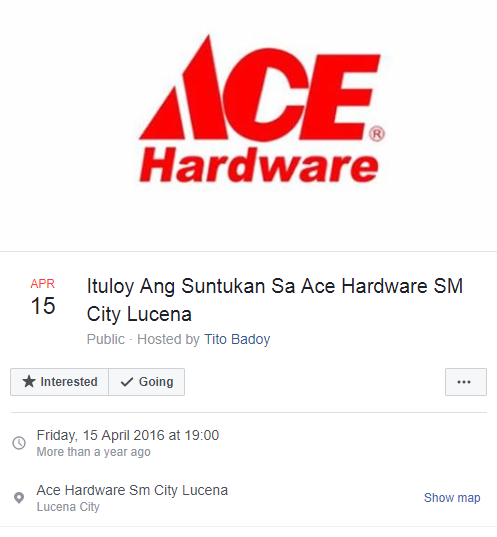 Remember when someone made a "Suntukan sa Ace Hardware" event on Facebook and it was everywhere? Do you think Kris and Mocha would consider meeting up here and duke it out if needed? After all, it is the perfect place to fix things. (Get it? Because they sell tools. Okay, I'll stop.)
'70s Bistro
If they really want to reenact the Four Sisters and a Wedding scene, they might as well do it in the same location in the movie. Angel Locsin can even coach them, or cheer on Kris, if she wants to.
In a boxing ring
We heard boxing is a great way to release your pent-up feelings. If it works on a punching bag, maybe it's the same during an actual sparring match. So, step back, Pacquiao vs. Matthysse, because we're willing to watch Aquino vs. Uson if it does happen.
Art by Marian Hukom
Follow Preen on Facebook, Instagram, Twitter, YouTube, and Viber
Related stories:
This is the fight scene of Mocha Uson that Kris Aquino was talking about
Kris Aquino has had enough of Mocha Uson
Mocha Uson doesn't know what freedom of speech means
Kris Aquino owns the Internet once more with sick burn to a hate comment