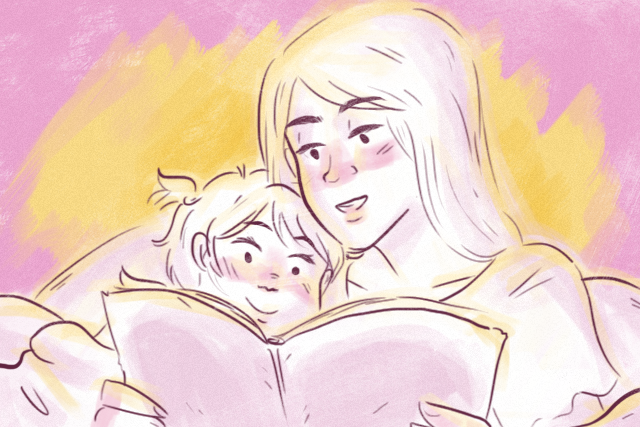 It's Mother's Day tomorrow and we want to celebrate all the moms out there. Before you continue reading, try and remember memories from when you were a kid. Specifically reading books with your mom. Do you recall what your favorite bedtime story was? Having your mom read stories to you can be considered your first bonding experience.
Hinging on those memories, we wanted to ask some celebrity mothers what they read to their kids and why it's their favorite. After compiling their responses we learned which kids like animals and who the extra silly ones are. Keep reading to find out what these moms read to their kids.
Christiana Collings-Canlas and Cami Canlas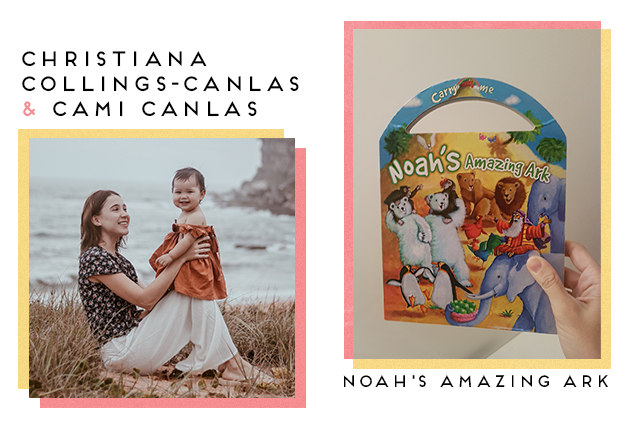 "Our favorite bedtime book is Noah's Amazing Ark—a gift from her ninong Hayden Kho! My husband and I are firm believers of God so introducing Him to Cami at a young age is important to us. She mostly loved hearing about all the different kinds of animals that find their way into Noah's Ark! Plus the beautiful rainbow that holds God's promise at the end."
Iya Villania-Arellano and Primo Arellano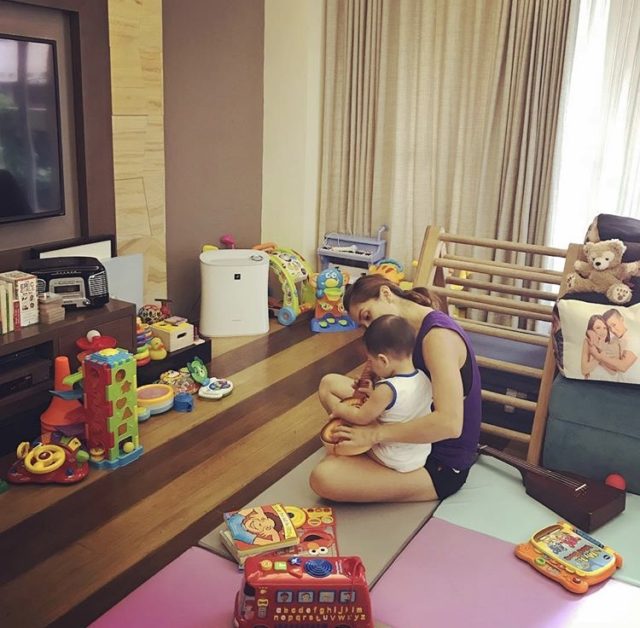 Iya likes to read to baby Primo too. On Instagram she posted a photo of the two of them surrpunded by toys. Among those toys were a few books, including one with Elmo on the cover.
Vania Romoff-Fuglister and Emilia Fuglister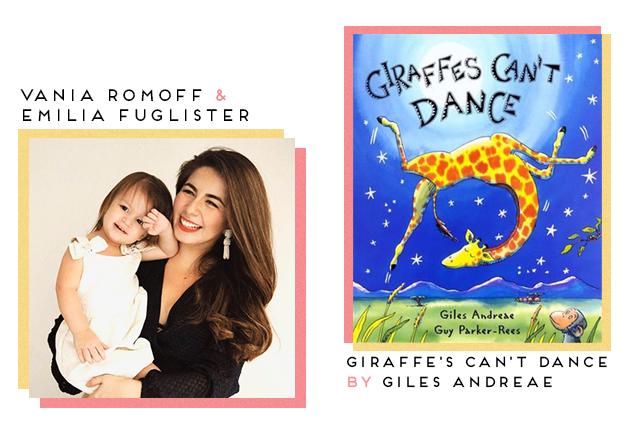 "Emilia loves reading books so she gets excited about literally any book! But she does love stories about animals. One of her favorites is a book called Giraffes Can't Dance. We read it so much that I actually memorized it. The whole story takes place in an African jungle. (So she loves that we get to name so many animals every time we turn a page). There's a lot of dancing involved too so that's fun. The book has such a good message: That it's okay to be different and dance to the beat of your own drum."
Nikki Gil-Albert and Finn Albert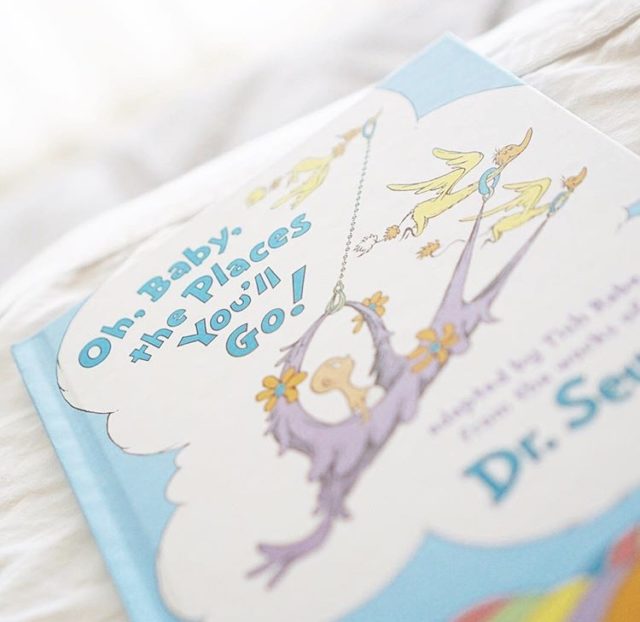 Nikki Gil likes to read to baby Finn too. On Instagram she shared a photo of Oh, Baby, the Places You'll Go! by Dr. Seuss. In the caption she wrote, "Slowly building Finn's library!" We wonder what other books they read together.
Rosanna Ocampo-Rodriguez and Alessia Rodriguez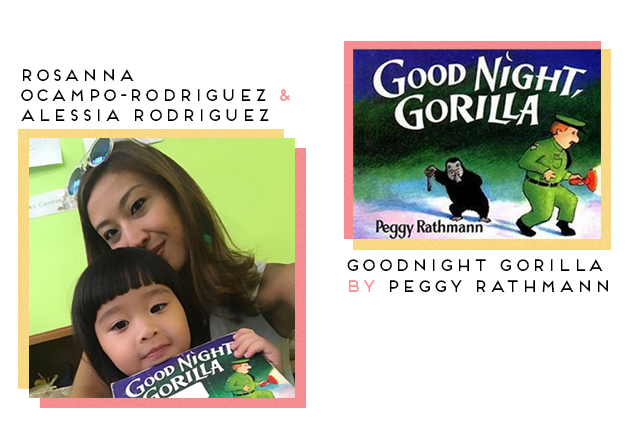 "Goodnight Gorilla has been a ritual for my kids for almost a year now. It's a favorite especially for my baby girl who loves making sounds each time the zoo animals make an appearance."
Kylie Padilla and Alas Abrenica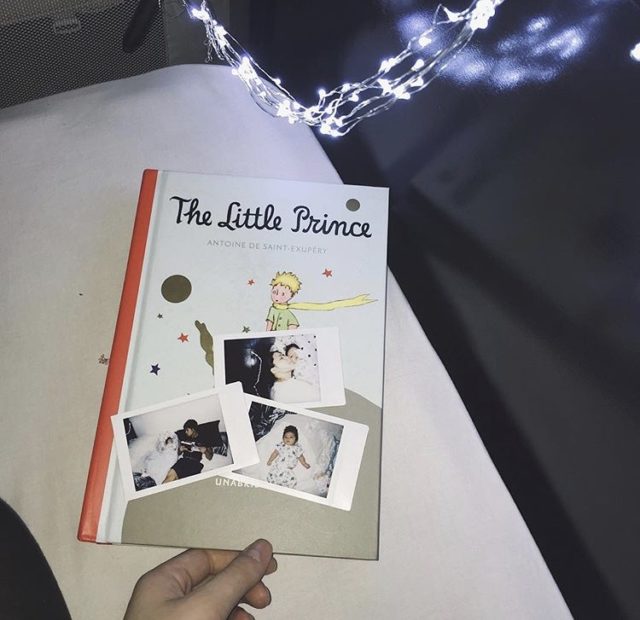 Last year Kylie had a Little Prince-themed baby shower so she might be reading this book to baby Alas. On Instagram, she shared a photo of the book along with photos of her with Alas.  Too cute!
Andi Manzano-Reyes and Olivia Reyes
"It's Olivia's first and favorite book."
Mikaela Lagdameo Martinez and Maxen Martinez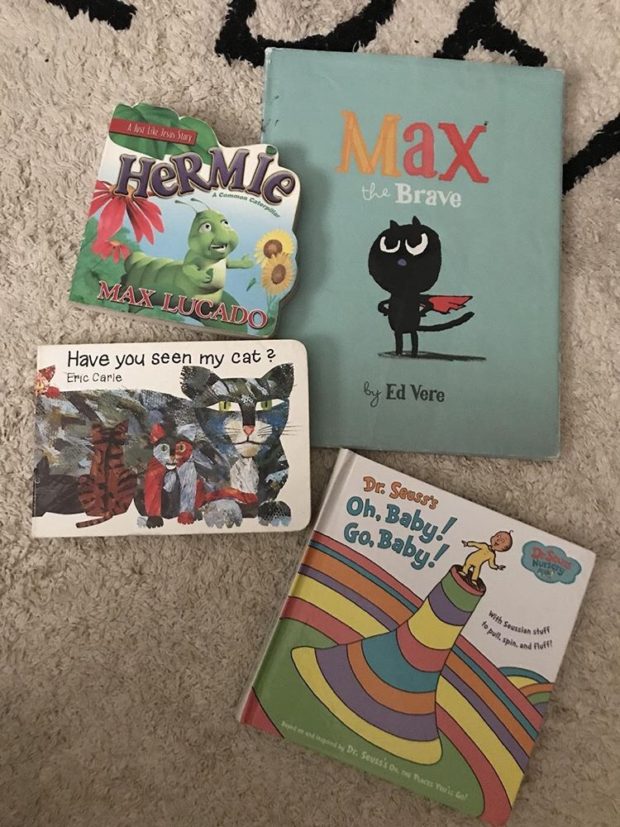 "We started out with Dr. Seuss and Eric Carie. I noticed when they're younger the stories can't be too long. Then now that he's almost two, he can enjoy longer stories. With all my kids, I buy a book with their name on it so they feel extra special and somehow relate better."
Sam Godinez-Valenciano and Nataleia Martine Valenciano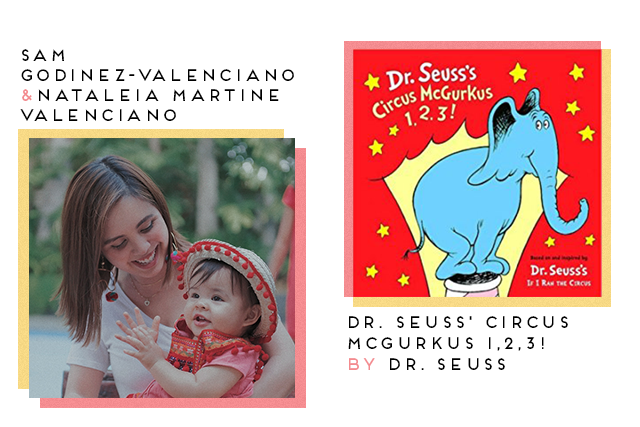 "I bought her that soft book. I love elephants and was forcing her to love them as well! She ended up loving it because of all the interactive pages, all I had to say was 'The Circus McGurkus' and she'd giggle!
I had to buy her soft books [because] she bites the hard ones or tears the pages off the thin paper ones."
Art by Marian Hukom
Follow Preen on Facebook, Instagram, Twitter, and Viber
Related stories:
My Mom and I Are Like Sisters, But It Wasn't Always Like That
I Have a Close Age Gap With My Mom and This Is How Our Relationship Goes
Preen Gift Guide: Put Your Mom's Name on These Goodies
Preen Gift Guide: Splurge For Your Momma Because She Deserves It