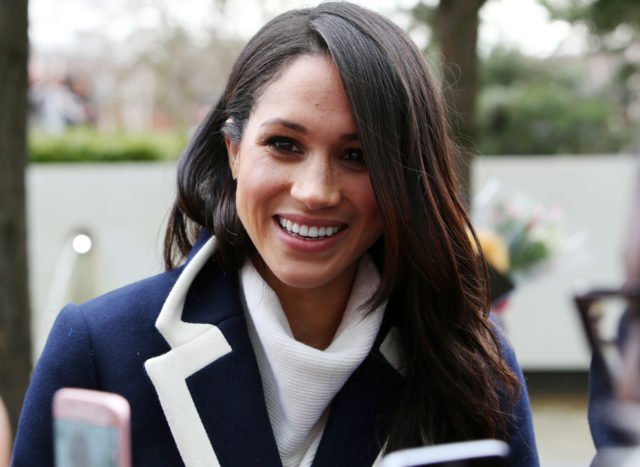 This year's TIME 100 Most Influential People list is out and it contains several amazing people like Nicole Kidman, Gal Gadot, Rihanna, Chadwick Boseman, Justin Trudeau, and many others. (And not-so amazing ones—why is Donald Trump here again?) One of them is future royal Meghan Markle, who is under the "Leaders" category. She's not married to Prince Harry yet but actress Priyanka Chopra made a case on why Meghan is already living the life of a princess.
"Somewhere among biryani, poutine, and endless conversations, I realized just how deeply Meghan Markle cares for the world," Priyanka wrote on Time. "With her, what you see is real, and what you get is a relatable young woman with her heart and mind in the right place. Her compassion, evident in the causes she supports, and her drive to break down stereotypes—obvious in her actions—will connect her to a generation in much need of kindness."
This is pertaining to Meghan's humanitarian work. Before she was engaged to Prince Harry, she was part of One Young World, which tackles issues like gender equality and modern-day slavery. She has also worked with World Vision Canada and United Nations Entity for Gender Equality and the Empowerment of Women. To this day, she's still doing just that and even asked wedding guests to offer donations to various charitable organizations.
That said, Priyanka predicted that Meghan will indeed be a "princess for the people," a label also given to Princess Diana. "This ever-smiling, strong free spirit found her prince, fell in love, and in turn made a cynical world believe in fairy tales again. But more than anything else, Meghan is an important influencer in a world that needs strong public figures to respect and look up to," she said. "Love always, my friend. Live happily ever after."
The royal wedding is happening next month. It's only a matter of time before the title of "people's princess" will become real. Congratulations on the Time 100 spot, Meghan!
[Time]
Photo courtesy of People via Shutterstock
Follow Preen on Facebook, Instagram, Twitter, and Viber
Related stories:
Dress Like Royalty According to Meghan Markle
Rumor Has It This Fashion House is Designing Meghan Markle's Wedding Gown
Prince Harry and Meghan Markle Aren't Relying on Wedding Gift Registry
Meghan Markle and Prince Harry Pick Spring Flavors For Their Wedding Cake
Where Did Meghan Markle Learn to Speak in Filipino?