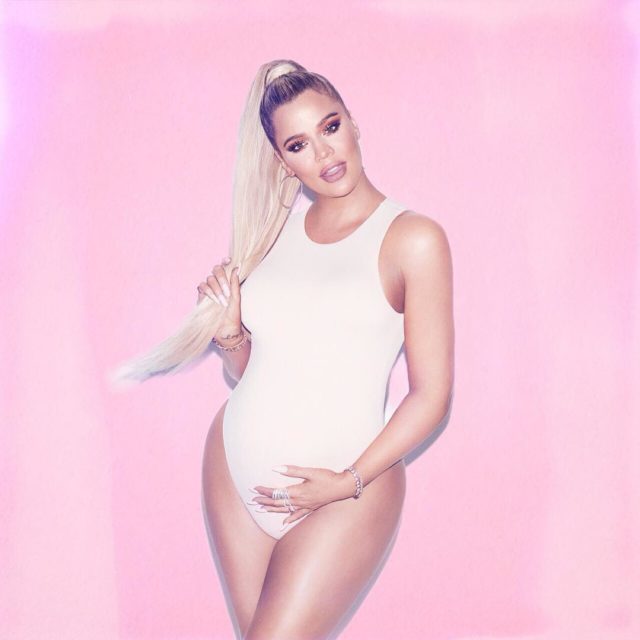 In light all of the drama surrounding Khloé Kardashian, she has decided to turn to her sister for advice. In her app, she released a post titled, "Why My Sisters Are the Ultimate Mom Mentors." Here, she showed her admiration for fellow mommas Kim Kardashian, Kourtney Kardashian, and Kylie Jenner.
According to Elle, the statement read, "I can't say exactly what advice or skills I'll be taking from them, but I'm going to remain awe-inspired by how they can handle it all."
She went on, "Even though I'm not big on taking advice—I don't believe there's only one-way-or-the-highway and we all have to adapt into our own routines—it's so comforting to know that I have sisters whom I can ask about anything that may come up. Just by observing them as moms, I've already learned so much."
She also hopes parenting, "comes easily for me." Well, through the years we've seen her take care of her nieces and nephews so we think she'll be a great mom. Now, more than ever, it's great that Khloé can turn to her sisters for help and support. You go, girls!
[Elle]
Photo courtesy of Khloé Kardashian's Instagram account
Follow Preen on Facebook, Instagram, Twitter, and Viber
Related stories:
The Story Behind Baby True Thompson's Name
Say It Louder: Khloé Kardashian and Women Who Were Cheated on Deserve Better
This is How Khloé Kardashian Feels About Giving Birth to Her Baby Girl
Kim Kardashian Flies to Cleveland to Comfort Nine-Month Pregnant Khloé Kardashian