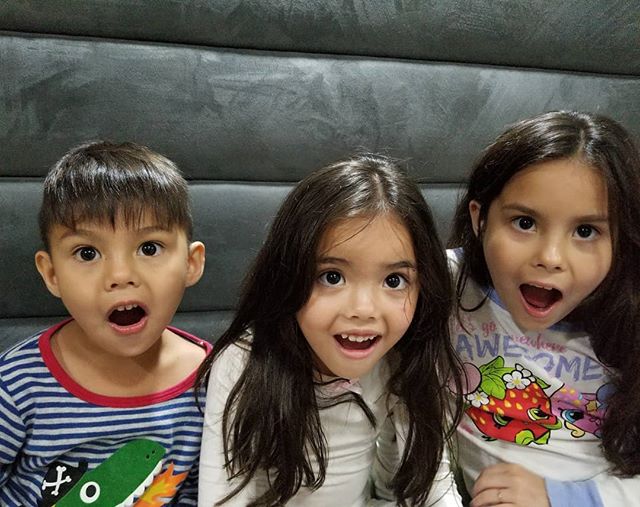 You know what it feels like to be a K-Pop fan and apparently the kids of Chesca and Doug Kramer are huge fans to a point that their second daughter Scarlett asked her parents a big birthday gift—a performance by Bobby of iKon famous for his song, "Saranghae."
Doug posted a video and admitted that he can't afford that performance for her seventh birthday party in November, but maybe when he gets 90 percent off. Kidding aside, Scarlett wanted Bobby to perform so bad that she sent him a message saying, "Bobby, can you please go to my birthday?" as tears started streaming on her cheeks. Doug then asked the help of the Team Kramer fans to help get the video viral to reach Bobby on social media.
In less than an hour, they already got a response that got all three kids Kendra, Scarlett, and Gavin crazy. Bobby as well as another iKon member Kim Dong-Hyuk posted a birthday greeting for Scarlett—eight months in advance.
"Hey Scarlet, this is Uncle Bobby," he said as he sang her a birthday greeting to the tune of 50 Cent's "In Da Club." "I don't know if this is appropriate for you, but happy birthday!"
Right after, the Kramers posted videos thanking everyone especially Bobby. In a post, Doug posted a message to the singer saying, "You made Scarlett and my kids so happy, so I love you na also."
Advanced happy birthday, Scarlett!
Photo courtesy of Doug Kramer's Instagram account
Follow Preen on Facebook, Instagram, Twitter, and Viber
Related stories:
A Family Beach Trip Isn't Complete Without These Things
The Stages of Fangirling over K-Pop According to Kris Aquino
Anne Curtis, Emma Stone, and James Reid Can't Get Enough of K-Pop
K-Pop Group BTS Releases Collection of Compact Cushions