Here at the Preen.ph HQ, we love to test out different beauty products. In the past, we tried the bentonite clay mask and MAC's Rollerwheel eyeliner. Keeping with the theme, we wanted to review another product that some women reach for: mascara. This time, however, we got other ladies in the office to help. Each person got a new tube of mascara from different brands. We gave them a few weeks to wear and test out the products. We then asked them for their honest reviews. Check out the list below to find out which one would best suit you. 
In the photos below, mascara was applied on their right eyelashes.
Pau Miranda – Covergirl Total Tease Mascara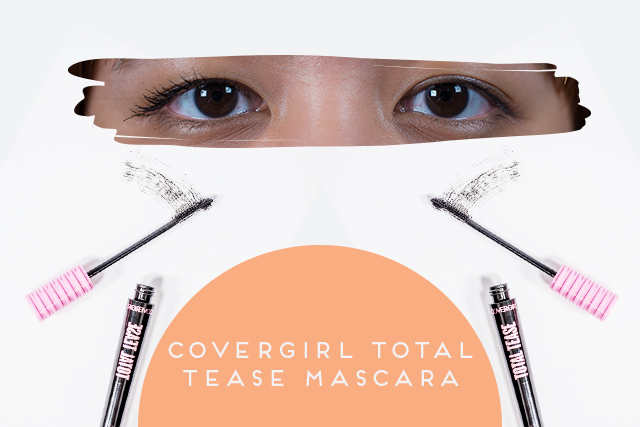 Pros: It makes my lashes look fuller and longer. The mascara comb helps in de-clumping the lashes.
Cons: After applying the mascara, my lashes no longer look curled (even if I curled the lashes before application).
Highlights: A lot of people find the mascara comb weird, but I really like it. I've also come across a couple mascaras that claim that the formula isn't clumping, but it is. Not if only they also came with a comb like Covergirl's…
Bianca Dalumpines – Céleteque 24-Hour Volumizer Mascara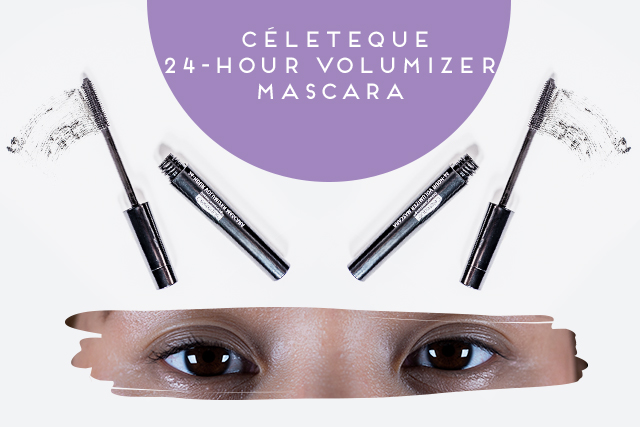 Pros: I really like how light the Céleteque mascara is but at the same time it lengthens my lashes. I usually keep it simple for my everyday makeup so I like things to look natural on me and hate it when my face feels heavy because of the makeup.
Cons: If I were to go for a full makeup look on a special occasion, I don't think I would use this mascara because it doesn't give that much volume.
Highlights: The best part about this mascara is that you can actually shorten or lengthen the spoolie by twisting the cover.
Danica Condez – Marc Jacobs Beauty Velvet Noir Major Volume Mascara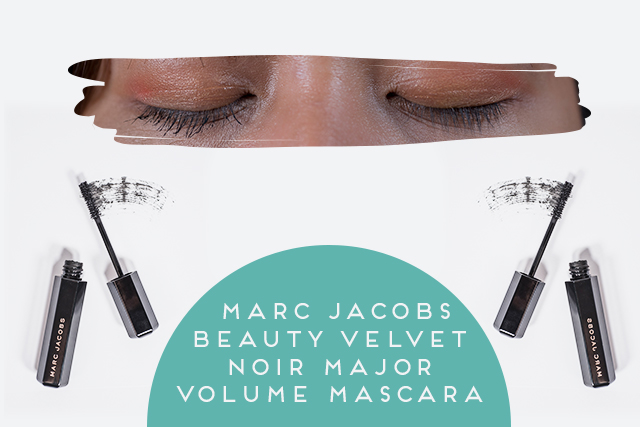 Pros: I'm not really a mascara girl but I really like how volumizing it is. It made my lashes look full. It seems that I had fake eyelashes on! I wore this on my cousin's wedding day and I loved how it stayed on all day.
Cons: What I really hate bout this is that it's really clumpy when i put it on so I tend to brush it more. The smell is slightly stronger than what I'm used to. The brush is just okay for me.
Highlights: It's volumizing and gives the fake eyelashes look.
Jacque de Borja – Maybelline Lash Sensational Mascara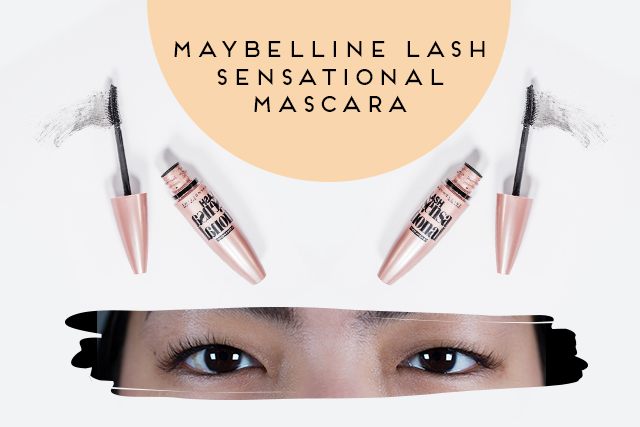 Pros: This mascara is not only affordable (only P349), but also one of the two mascaras that keep my lashes curled. It doesn't run, but can easily be removed with an oil-based makeup remover.
Cons: I find that it dries easily in the tube, it doesn't even reach me three months. And it's more dark gray than it is black in my opinion.
Highlights: It checks on all my mascara non-negotiables—keeps lashes curled, doesn't clump, and does not give me raccoon eyes at the end of the day.
Belle Mapa – MAC Bold & Bad Lash Mascara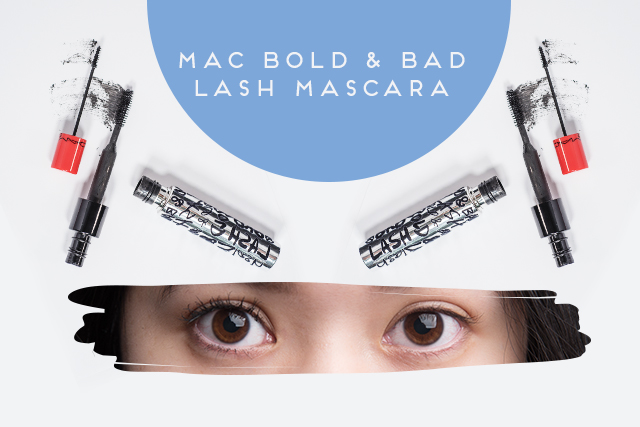 Pros: The formula is a true black and it gives great volume with fewer coats. I'm an eyeliner girl and wearing this made me forgo my ride or die liquid liner, so that says a lot. The packaging is stunning. The tube feels super lush because of that layer of black felt. The double-chamber design means you're pretty much carrying two mascaras in one. The top lash formula isn't clumpy, it's smudge-proof, and waterproof. Also, it's long-lasting without being irritating. I normally ignore my endangered lashes because huge wands just mess them up. So the cute and skinny lower lang wand is a game-changer.
Cons: It's not for lengthening. The lower lash formula is not waterproof. Trust me, I cried and it smudged a little. It doesn't really hold a curl that well. Maybe because it's a little heavy. There isn't a catch or guard that shakes off the excess ink when you pull the wand out of the tube. I find that I waste more products. It's also hard to remove at the end of the day—especially if you put on lots of layers. I love the packaging, given it's design to hold two formulas but it is a little bulky. Why isn't there a mini version? (I heard it dries up quick—again, it's because there's no guard.
Highlights: The mascara comes in a double-chamber tube—one for upper and one for lower lashes. They each have different formulas that are supposedly waterproof, smudge-proof, and non-flaky. Again, game-changer. I wasn't a mascara fan until this came into my life. I tried using the lower lash wand for my upper lashes because it's significantly smaller and makes it easier to get those little corner strands I always miss. It's great for when I'm OC about my lashes.
Janica Balasolla – VMV Hypoallergenics Ooh-La-Lash! Volumizing Mascara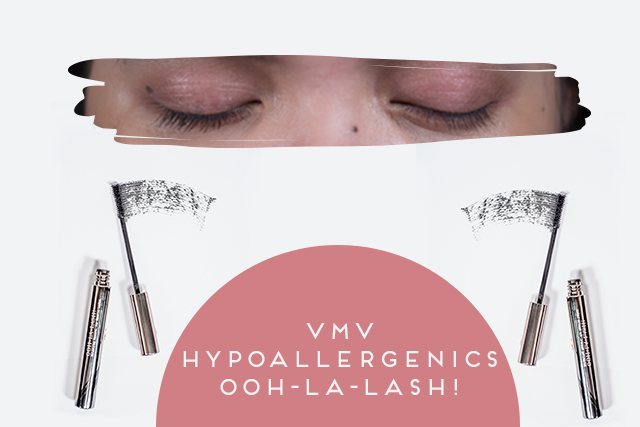 Pros: It's ideal for daily use. It also feels lighter on the lashes as compared to other "everyday" mascaras. I was surprised because I thought I'd put on too much when I first pulled out the wand; but it coated my lashes evenly and I had too much fun wiggling it out of my lashes. It's not as stubborn to remove as compared to other mascaras. Usually I'd get mascara residue on my lower lashline when I wash my face after removing it with petroleum jelly. With this one, I can easily remove it with petroleum jelly and leaves less to no mascara residue! The mascara also doesn't clump or transfer to my lower lashline and undereye area after a whole day of use (ok maybe not whole day, within four to five hours). It has a sleek packaging. I love the metal tube and it's hypoallergenic.
Cons: When I opened the tube it had a funny smell to it. In particular, it smelled like an expired Maybelline HyperCurl mascara. (If it's hypoallergenic it shouldn't smell, right??) It also didn't really hold the curls of the lashes.
Highlights: What I like the most about this product is the lightweight feeling on the lashes and it doesn't transfer to my lower lashline and under eyes. As someone with oily lids, that's my main concern whenever I apply eye makeup!!! The packaging is a bonus, too.
Art by Yayie Motos
Photos by Sam Ong
Follow Preen on Facebook, Instagram, Twitter, and Viber
Related stories:
We Tried the Bentonite Clay Mask to Convince You to Use It
Preen Picks: Out Top Three Favorite Skincare Items
A Pizza-Cutter Eyeliner Tip? Gimmick or Genius?
Preen Picks: The Highlighters We Use to Get That Perfect Glow