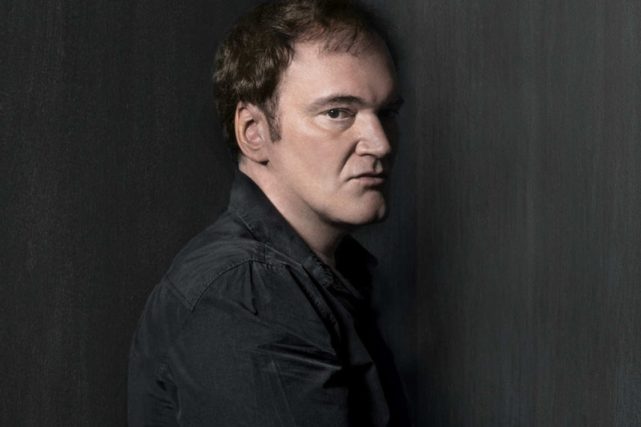 As successful as he is, director Quentin Tarantino doesn't have the best reputation. Last year he spoke up about Harvey Weinstein to The New York Times, "I knew enough to do more than I did. There was more to it than just the normal rumors, the normal gossip. It wasn't secondhand. I knew he did a couple of things." To make the situation worse, Uma Thurman described Quentin as a "volatile manipulator" in an interview with The New York Times released last week.
After Harvey assaulted Uma, Quentin sided against her and forced her to perform a dangerous stunt on the set of Kill Bill. He wanted her to do her own stunts, which included driving down a sandy road at 40 miles per hour in what she described as a "deathbox." She ended up crashing into a tree and left the hospital with a neck brace, damaged knees, and a concussion.
According to Business Insider, Quentin made Harvey apologize to Uma for the alleged sexual assault incident. He confronted Harvey but he ended up giving a not-so-heartfelt apology.
This new information may come as a shock to some but in a 2003 interview with Howard Stern, Quentin defended director Roman Polanski who raped a 13-year old girl in 1977. "It was statutory rape… he had sex with a minor," Quentin explained. "That's not rape. To me, when you use the word rape, you're talking about violent, throwing them down—it's like one of the most violent crimes in the world. You can't throw the word rape around. It's like throwing the word 'racist' around. It doesn't apply to everything people see." Robin Quivers then reminded Quentin that the girl was given pills and alcohol he replied, "Look, she was down with this."
You don't get any more chances after this one, Quentin. It's time for you to get your morals straight.
[Jezebel]
Photo courtesy of Hypebeast
Follow Preen on Facebook, Instagram, Twitter, Snapchat, and Viber
Related stories:
Kate Upton Accuses Guess Co-Founder of Sexual Assault
Former Gymnastics Doctor Found Guilty for Sexual Assault
The Rise of Sexual Harassment Accusations Is Not a Witch Hunt
Finally, Here's How You Can Silence Cat Calls and Wolf Whistles