According to German philosopher Martin Heidegger, "The artist is the origin of the work. The work is the origin of the artist." This is a principle that guides artist Ryan Villamael in his creative process.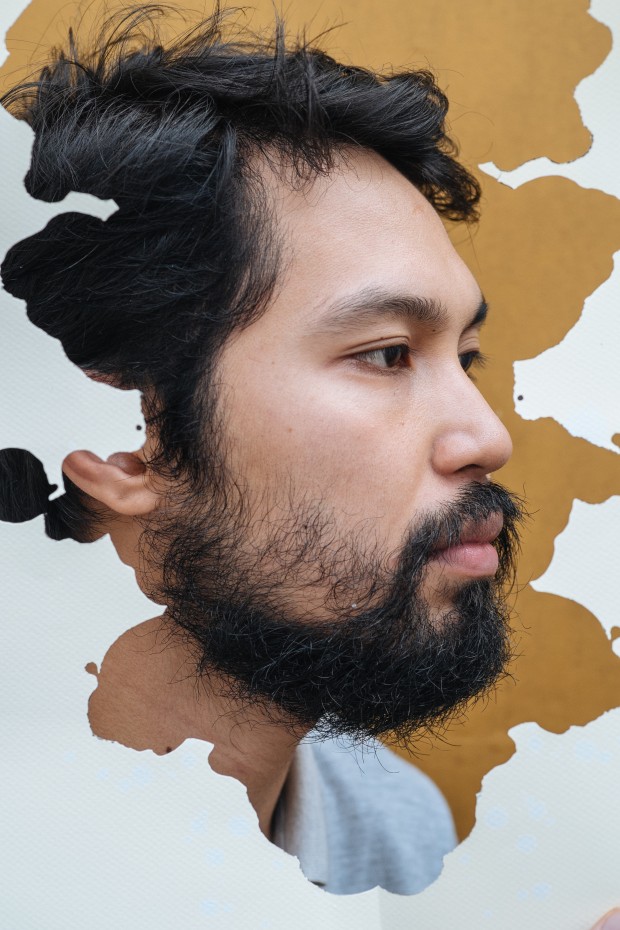 Ryan Villamael shapes his material but also allows his work to shape him as an artist. Villamael's latest piece is "Crypsis," a piece whose individual parts must be examined carefully to appreciate it as a whole.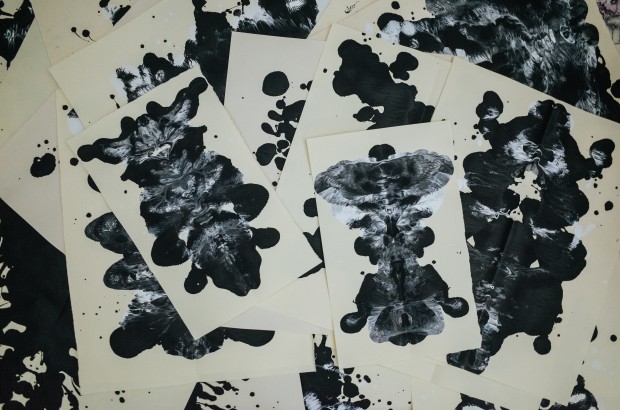 What is really the source of art—the artist, nature or the thing itself?
Ryan plays around with this philosophical question, blurring the lines between art and artist.  In creating "Crypsis," Ryan shares that he opts to  "exhaust the process of creating bilaterally symmetrical images using achromatic acrylic pigments by repeating the process over and over again until the creative process reaches a level of visual and mental saturation." From this he compounded on his Rorschach image-making process that provided him more avenues of exploration.
Villamael doesn't let his expectations stop him from indulging in the unpredictability of the creative process. "There is no fixed procedure in art-making," says Villamael, "As creatures of 'being' rather than mere 'doing,' our minds work in countless and unpredictable ways. Some works, in fact, are products of an artist's intuitive dialogue with the material."
Photos by Edric Chen
Source:  Dianne Pineda for Northern Living, "Constant Conversations," August 2014