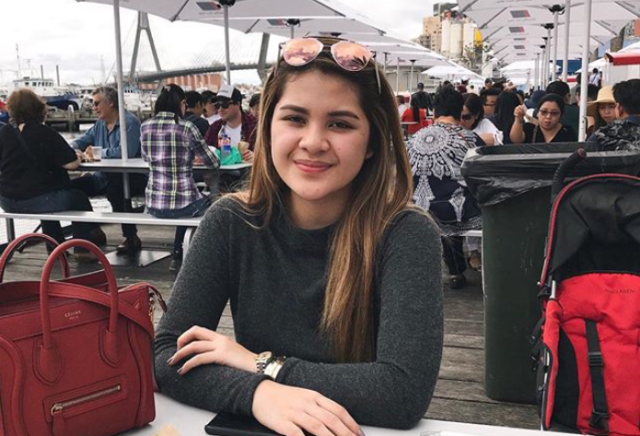 Last night, Davao Vice Mayor Paolo Duterte and his daughter Isabelle Duterte got into a war of words on social media. The scene happened like it's part of a Kardashian-like reality show. But one part of the argument is drawing concern from spectators.
In a Facebook post, Paolo shared screenshots of his daughter's rants on her private Twitter account. Isabelle said that her father has no right to physically hurt someone just because he's a Duterte. "It's not that if you have power, you can already hurt people," she wrote in Cebuano. "The one you're touching is also human!!!! Not only human but a child!!!!"
It's not clear who this "child" is, but it raised questions on whether Paolo hit his teen daughter or one of her peers. Especially with Paolo's retort that Isabelle will have to wait for his death before she can get away from him.
https://twitter.com/huhsmile/status/944176967196086273
but can we not forget the fact na "ginulpi" ni Paolo Duterte yung anak nya?

— Pau (@PauuuVicious) December 22, 2017
Some netizens also speculated that Paolo might've beaten up Isabelle's boyfriend or suitor. This is supported by his mention of "laki" ("male" in Bisaya) and how she's been "pimped twice by that person."
Maybe a boy friend. "Lakiha" yung sabi ni Mayor D. "Laki" in bisaya is a boy/male.

— ayabells ? (@ayacabahug) December 22, 2017
Meanwhile, Paolo also called out his daughter for being "disrespectful" and "embarrassing." He also noted that he wanted everyone to see their argument so that she can learn her lesson. "[F]ix your f*cking life first before I will stop 'f*cking up' your [C]hristmas every year," he wrote.
As of writing, Isabelle hasn't responded to her father's tirade. Other members of their family have not spoken up as well.
Messy, messy. This is also a wrong move on the politician's part to publicize a private matter between him and his daughter. He's a respected figure in Davao City and the son of Pres. Rodrigo Duterte. Should he really scold and humiliate Isabelle on social media? What do you think?
Photo courtesy of Isabelle Duterte's Instagram account
Follow Preen on Facebook, Instagram, Twitter, Snapchat, and Viber
Related stories:
How Much Did the Photographer Really Charge for Isabelle Duterte's Pictorial?
Did Isabelle Duterte Violate a Law During Her Pre-Debut Shoot?
LOOK: Pres. Duterte's Granddaughter Rocking Luxury Sneakers
A Fact We Should All Know by Now: Being Gay Does Not Make Anyone Less of a Man