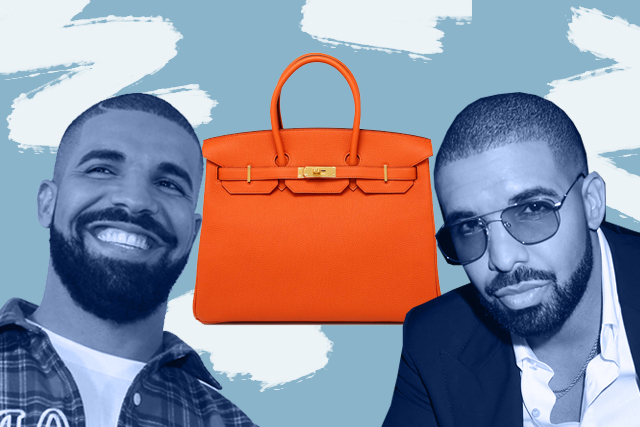 My requirement for the man I want to spend my life is now at a whole new level because of Drake. The rapper said in a recent interview with The Hollywood Reporter that he has been collecting Hermès Birkin bags for years to give to the woman he ends up with. Not a lot of details about said collection were  revealed and what kind of woman he's been looking for. Which is a shame because we need answers.
Said confession from the "Hotline Bling" artist drew attention to one of the most revered pieces in the designer world. The Hermès Birkin is a staple in a lot of celebrity wardrobes and always somehow ends up hanging from the arms of style icons.
The story behind the bag is part of fashion lore. Jean-Louis Dumas of Hermès drummed up the idea for bag while he sat beside Jane Birkin on a plane ride. During the short flight, Jane told the great-grandson of the fashion house what she was looking for in a bag. It was the year 1983 and since then, the bag slowly became a status symbol.
Depending on the size and material used, a Birkin can cost anywhere from $9,000 to $380,000. It's ridiculous to pay so much for something a shopping bag from the grocery can do, as former Vogue UK Alexandra Schulman said. But we all know that a Birkin isn't just practicality (ironic given how Jane wanted a bag that can hold all her stuff), the bag is about power, financial success, and also fame. Spot in the video below how Mariah Carey is proud of the one she got from Floyd Mayweather and the other she gave "from me to me."
Imagine having a bag so covetable that one such version made from rare Himalayan Niloticus crocodile skin sold at auction for AUD 412,155 (around P16,220,838). Think how many iPhone X's you can buy. You can afford the house Beyoncé and Jay-Z got recently in time to welcome their twins. You could retire and never see another deadline ever again…until the next lifetime.
It's because of this reports have stated that the bag is actually a better investment than gold. In the past 35 years, the value of the bag has never decreased. It sees an increase in value every year that is at average 14.2 percent. If you're the type who hates the idea of putting money in things you can't see like stocks and other investments, you can settle for this which you can display in your closets.
Speaking of which, despite the year-long waiting list for the bag, a few celebrities manage to hoard them. Kris Jenner has a closet space dedicated to these bags. A useful motivation for momager to keep up with those checks.
Victoria Beckham reportedly has a collection of around 100 bags. She uses them basically almost every day, from the airport to business meetings. We suspect these contains her plans for world domination, one collab at a time and with an OBE to boot.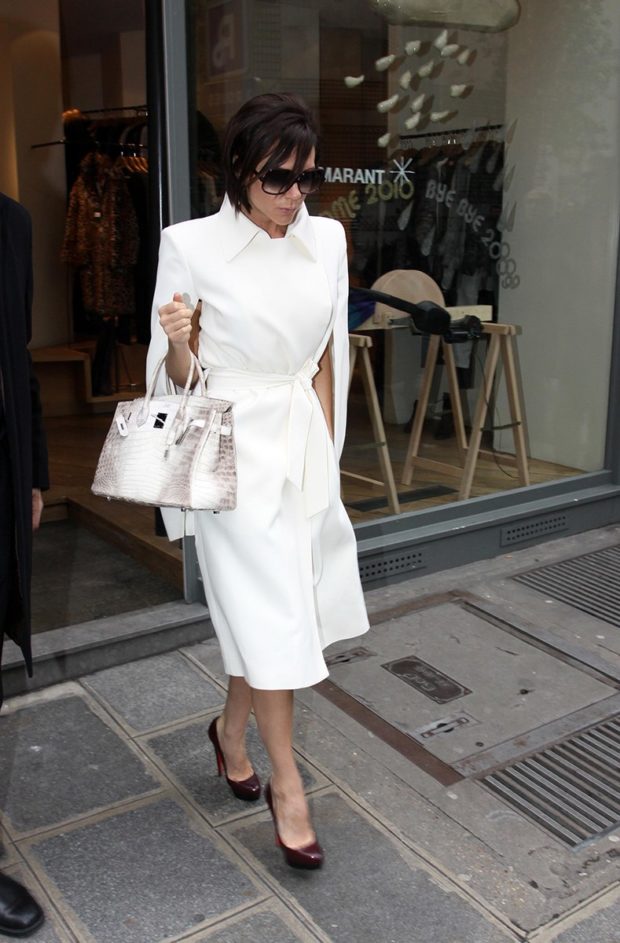 Heart Evangelista, another fan of the bag, decided to make it even more special. She paints on them for herself and clients. It's also often her travel companion, matching them to her #ootds even.
So to the lucky girl who ends up with Drake, we only ask for one thing: a comprehensive video discussing each piece in the Birkin collection.
Art by Lara Intong 
Follow Preen on Facebook, Instagram, Twitter, Snapchat, and Viber
Related stories:
Juliana Gomez Would Like to Thank Claudia Barretto for Her Drake Obsession
No 'Hotline Bling' Turtlenecks In Drake's First Womenswear Collection?!
Classic Designer Bags That Are Worth Splurging On
Seven Small Bags That Make Perfect Airport Companions
Handbag Edits: The Essentials You Can Keep In the Off-White Binder Clip Bag