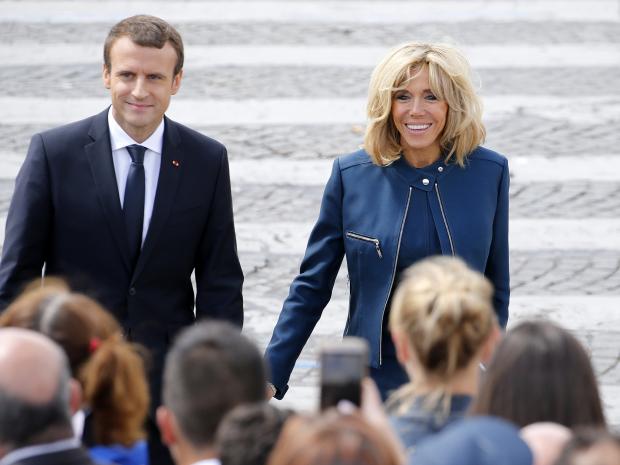 The relationship of French President Emmanuel Macron and his wife Brigitte had been controversial because of their wide age gap. And for the first time, Brigitte addressed the topic in an interview with Elle France.
Brigitte recounted the time she'd taught drama in a high school, where she met Emmanuel, 20 years ago. She acknowledged that there was gossip about their relationship, but assured that "There was nothing between us at that time."
She continued by saying that if she didn't take a chance with Emmanuel (who is 25 years younger than her by the way), she would've regretted it. "There are times in your life where you need to make vital choices. And for me, that was it," Brigitte said. "So, what has been said over the 20 years, it's insignificant. Of course, we have breakfast together, me and my wrinkles, him with his youth, but it's like that. If I did not make that choice, I would have missed out on my life."
Brigitte also addressed the misogynistic comments that were made about their marriage. "I ended by telling myself, OK, I do not take it well but I have to deal with it. After, it will pass," she said.
We admire the fact that despite the harsh statements about her, Brigitte still keeps a level head and positive outlook. Never stop standing up for what's right, Brigitte.
Photo courtesy of The Independent
Follow Preen on Facebook, Instagram, Twitter, Snapchat, and Viber
Related stories:
Why Are We Only Vicious Towards Cougars?
France's First Lady Brigitte Macron Met Rihanna in Jeans
The Difference Between Emmanuel Macron and Donald Trump
What to Do When a Married President Hits on You?
Your Snap Judgment About Janice-Gerald Rumors Says More About You