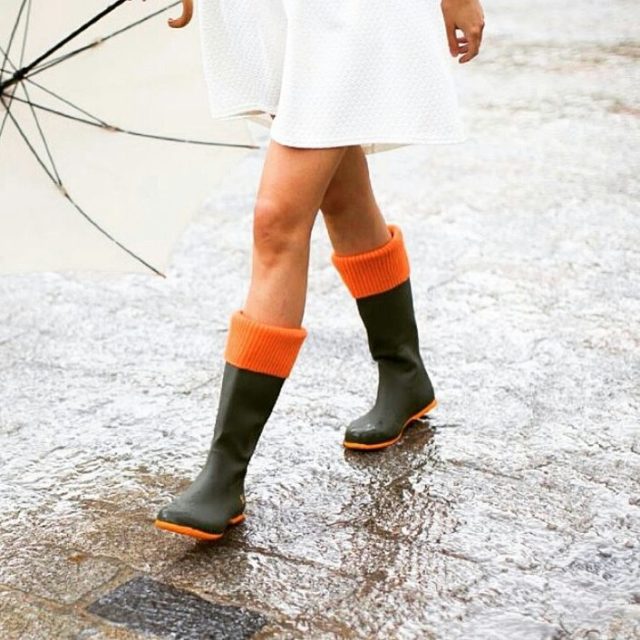 Rainy season essentials usually include an umbrella, raincoat, and rain boots. You can opt to wear any type of shoe that is water resistant and will keep your feet warm and dry. However, rain boots would be the safest way to go. You never know when it might start flooding in the streets and you find yourself stuck at the office because you decided to wear some sneakers.
As necessary as rain boots are, sometimes they can ruin your outfit. Lucky for you we found some options that will not only keep you dry but are pretty chic too.
No place like home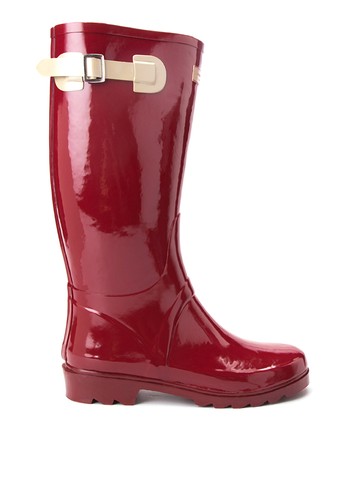 Cop: Lucy Wellies Regent Red Tall Rainboots
Shop: Available on Zalora PH
There is definitely no place like home when it starts pouring outside but don't let that dampen your mood. These bright red boots are knee-high so they will keep your feet warm and dry when waters levels start to rise in the street. Try clicking your heels three times and they might just transport you back to bed (or so we wish).
Ready for combat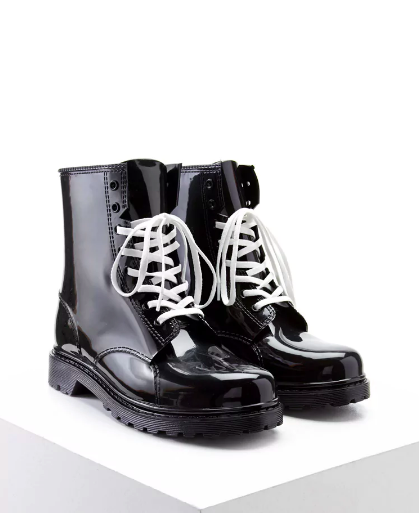 Cop: Forever 21 Glitter Sole Jelly Boots
Shop: Available at SM Makati
If you're looking for a rain boot alternative for your trusty combat boots, look no further. These black jelly boots are great for when you have to run around doing errands in the rain. Pair it with your favorite raincoat and you're ready for whatever the weather brings.
Queen of punk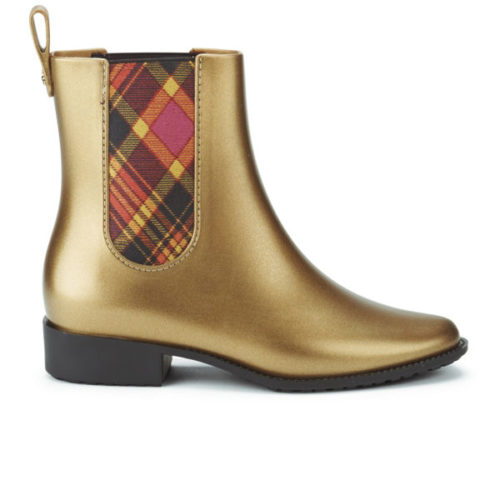 Cop: Vivienne Westwood + Melissa Riding in Gold
Shop: Available at Greenbelt 5
Has this ever happened to you? You're getting ready for a night out and then suddenly it starts to rain. You can't wear your slides or white sneakers so you opt for water resistant, not-so-cute shoes instead. The answer to this problem are these boots from Melissa. It has a gold finish, almond toe, and plaid elastic side panels.
High street
Cop: Stella McCartney Odette Boots
Shop: Available online
If you're looking to invest on a new pair of boots, ones that are multi-functional, consider the Odette boots by Stella McCartney. It is made of artificial leather textile so it's eco-friendly, animal-friendly, and has the look of polished leather. It's a play on a Chelsea boot but with a chunky orange heel and stud detailing.
Photo courtesy of Butterfly Twist Philippines' Instagram account
Follow Preen on Facebook, Instagram, Twitter, Snapchat, and Viber
Related stories:
Reminder: Don't Wear Suede and Canvas Shoes During Rainy Days
4 Raincoats You Need This Rainy Season
Why this Designer Shoe Label Will Never Lend Pairs To Hollywood Actresses
5 Sports Shoes to Get Your But Moving