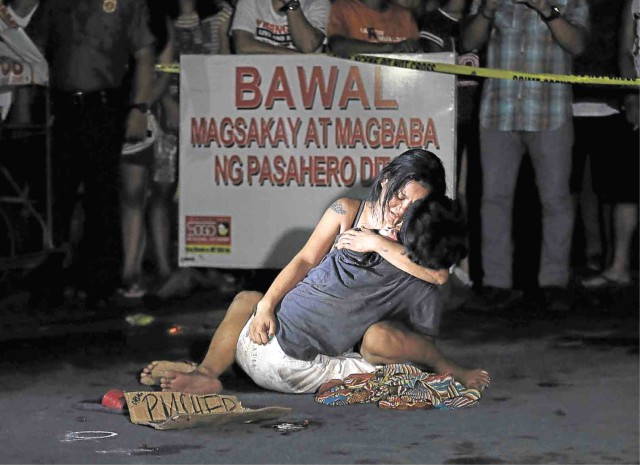 There are no words for the unjust killings and unlawful actions the current administration has committed under the helm of its so-called war on drugs. Since President Duterte's inauguration, the body count has gone up to 7,000 and still counting. How bad is bad? A 14-minute documentary under the International Times Documentaries outlines the harrowing truth.
The documentary follows Philippine Daily Inquirer photographer Raffy Lerma as he spends nights on the police beat, taking photos of dead bodies left on the street, the grief of family members as police take away another victim in a body bag. Raffy is the lensman behind the viral photograph that depicted Jennylyn Olaires cradling the dead body of spouse Michael Siaron, who was accused of drug pushing. The photo was the banner image of the the July 24, 2016 issue of the Philippine Daily Inquirer and was criticized by Duterte himself.
The clips are graphic and will leave you utterly disturbed. All of this grief, brutality, and injustice go on without the president even blinking. In fact, clips of the various times Duterte publicly condoned these actions are played over the cries of the victims' families. The ending will give you no hope as the end to this injustice seems to be nowhere in sight. Do watch it, however, because we shouldn't leave these truths nor these victims in the dark.
Photo by Raffy Lerma for Philippine Daily Inquirer
Follow Preen on Facebook, Instagram, Twitter, Snapchat, and Viber