Before the Internet and social media took up every kid's time, they would watch cartoons every morning. One of the most famous shows back then was Princess Sarah. Fast-forward a few years, Sarah's story is still a favorite among kids, as well as adults who grew up with it.
This holiday season, Repertory Philippines is showcasing their version: A Little Princess, a musical directed by Dexter Martinez Santos. I got to see the opening night last Nov. 18 and  it's definitely different from what I was used to.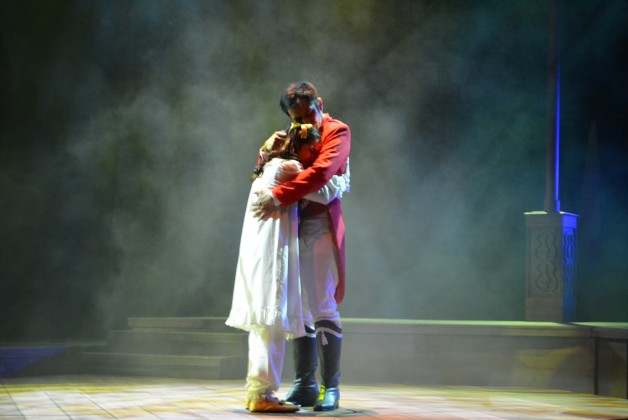 First, a refresher for those who haven't seen it: The story revolves around Sarah, a daughter of a well-known traveler, and her time at an English boarding school. She lived a very fancy life until she was forced to do chores in her school when her father died.
The play was endearing and the actors captured their roles precisely―Sarah (Jillian Ita-as) was a sweetheart, Lavinia (Jo Mari Logdat) was a snob, and so on. The riches-to-rags plot was still the same, which was nostalgic for everyone who've followed this story as a kid. What's different were the occasional African tribal dances in between.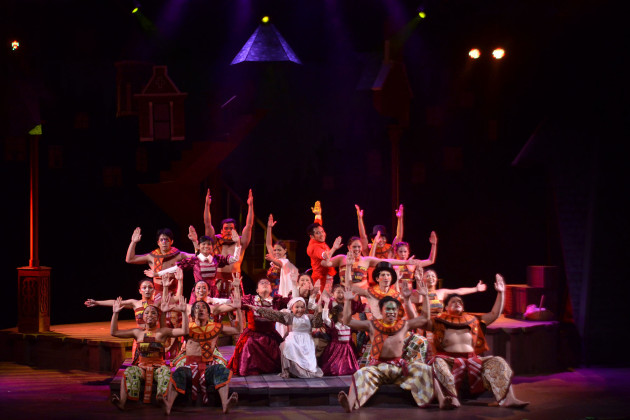 We're all accustomed to seeing the gloomy Victorian England setting where these boarding school girls live. But actually seeing the African culture that Sarah grew up with and her father's adventure to Timbuktu via upbeat dances and songs made it more interesting. It was also a great contrast with the sad theme by adding hope and color. Definitely a welcome surprise for the audience.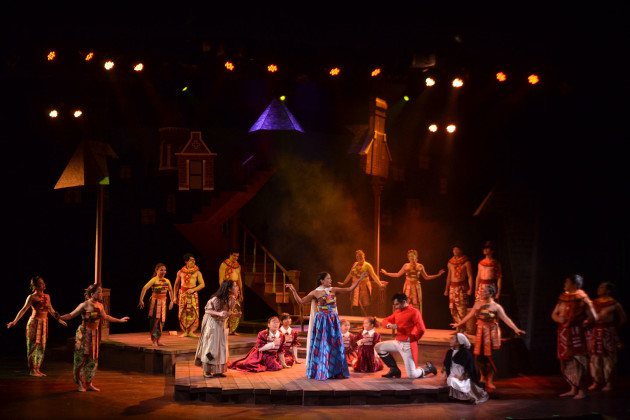 One thing I wish they could've done is incorporate more of Sarah's hardships as the boarding school's maid―the constant bullying and the isolation. That detail, for me, has always been the highlight of the story because it builds up the drama in Sarah's young life. Time constraints can be blamed for this, but if given the chance, these details are a good addition. There was no shortage of Miss Minchin's (Roselyn Perez) terrible attitude, though.
Overall, the play had good songs, well-choreographed dance numbers, and the acting moved some people to tears. It's a great show to watch with friends and family of all ages. So if you don't have any holiday plans yet, we suggest you go see this before their run ends. Or you know, gift someone a ticket to the show.
A Little Princess will run from Nov. 18 to Dec. 18 at the Onstage Theater, 2/F Greenbelt 1, Makati City. For inquiries and more information, call Repertory Philippines at (02) 843-3570 and visit their website. For tickets, visit TicketWorld.
Photos courtesy of Buensalido PR
Follow Preen on Facebook, Instagram, Twitter, Snapchat, and Viber