When it comes to decorating our homes, we often don't want to see barren spaces, especially on our walls. A quick fix for this is to place frames and other décor pieces onto them. But instead of just randomly sticking frames there, you must also consider the design, arrangement, and even the objects you want framed.
We take cues from The Framing Stylist's Kimi Rocha on how to make use of frames to style your space.
#1 You can frame anything
Aside from photos, you can even put your collectibles on display. "We have framed everything, you name it! Artifacts, paintings, sentimental pieces of babies' clothing, photographs…we've seen quite a lot!"
#2 Know what design you're going for
Whether you're doing the arrangement yourself or have someone like The Framing Stylist do it for you, you must always have a peg in mind. Principles of design come into play—balance or imbalance (depending on what "feel" the client wants), aesthetic unity, [and] we put it all together to make it work. It's just like putting together a room with furniture, except that we work with walls!"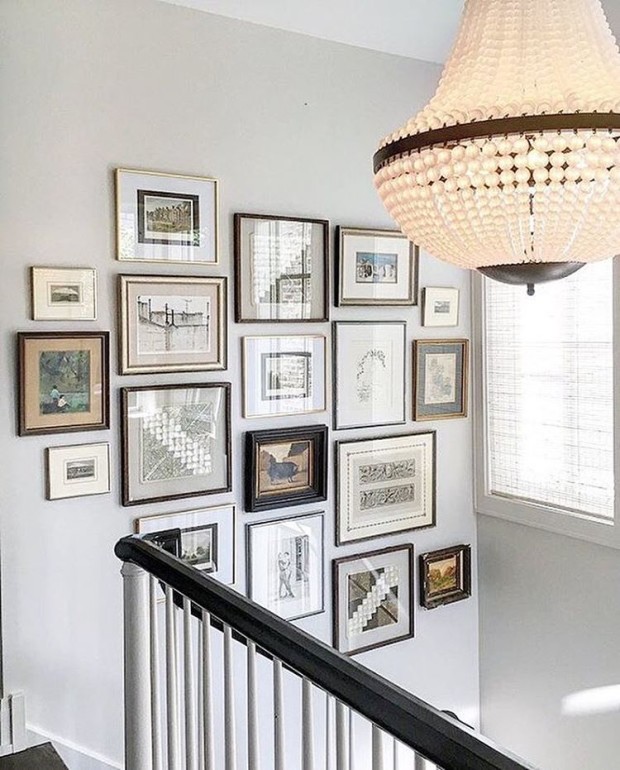 #3 Materials count when preserving items
You have to also consider what kind of item you want framed so you can choose the right materials. "Sometimes, highly valuable items [need] special requirements, such as acid-free materials, or a special hanging provision…we consider the requirements of the artwork itself and to what degree the frame needs to be to protect and conserve it, and every thing we frame has different needs. Preservation and conservation is a framer's first job. We need to make sure we use the right materials."
#4 What is your wall made of?
Of course, you don't want to damage your walls while installing frames. "Take into account the material of the wall. Hooks and hanging provisions depend on wall materials. [Don't] use the same hooks for cement on drywall, for example, or on wood. You need to know the wall material and then use hanging provisions appropriate to both the wall and the frame."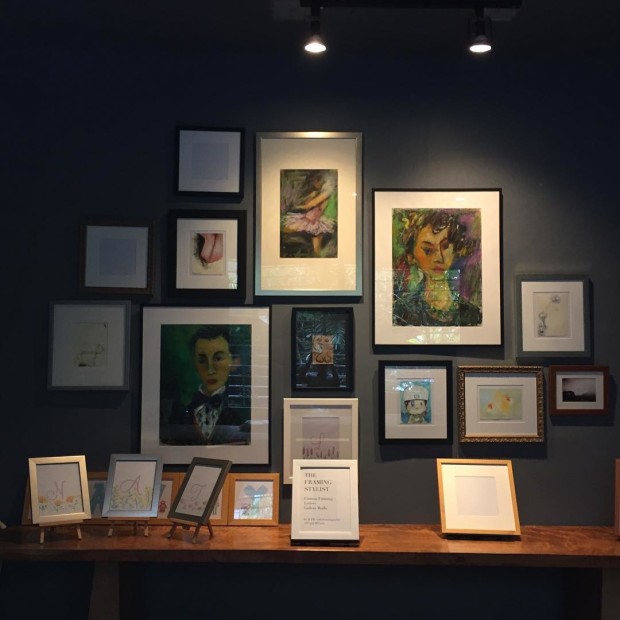 #5 Adjust to the lighting
Not all homes have the best lighting, but at times, you have to make the best out of it. "We had a client who wanted to put frames on the wall next to her stairs, which was one of the darker parts of her house. We used light-colored frames and mats for that, and with no need for strategic lighting, we brightened up that part of her house, filled it with cheerful, candid, family photos. It really brightened the space in more ways than one."
#6 It's okay to mix and match
"We love putting together frames and art that don't seem to [go together.] We try to pick up on different elements―play on a certain hue in different shades, pick up on colors that are 'common denominators,' or textures that seem similar or complement each other. Sometimes we need to edit; other times we need to dig through our customer's collections or albums to find perfect pieces that bridge and link two photographs or works of art that couldn't be more different."
The Framing Stylist. For inquiries, contact (0929) 585-1051. For more information, visit their website and Instagram page.
Photos courtesy of The Framing Stylist
Follow Preen on Facebook, Instagram, Twitter, Snapchat, and Viber