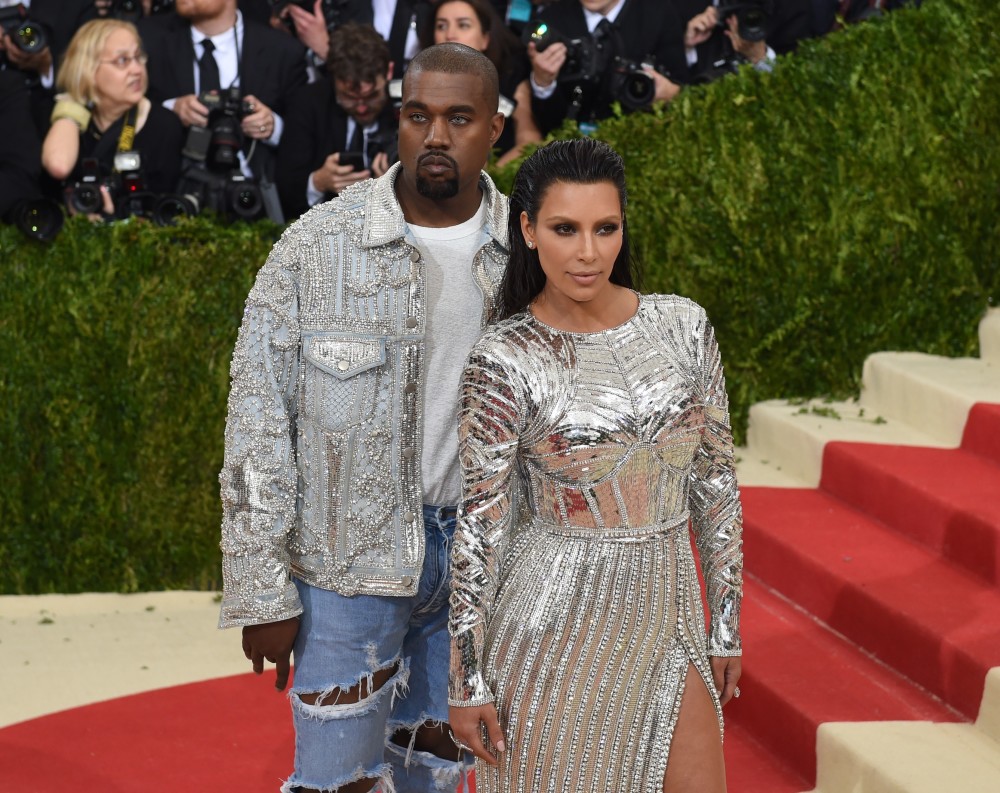 Kim Kardashian-West just went full savage and released the footage of Kanye West and Taylor Swift's phone call on her Snapchat—the phone call, as you all already know, was about the approval of the controversial line in Kanye's song "Famous."
Minutes after, the snaps were already posted on social media, so feel free to listen in on the conversation.
Here is the entire conversation Taylor & Kanye had, judge for yourself. pic.twitter.com/InTjvPGKe3

— ShadyPopMusic (@ShadyPopMusic) July 18, 2016
The Fader made it easy for everyone and just transcribed the whole thing. Go ahead, indulge.
Kanye West: OK, dope. You still got the Nashville number?
Taylor Swift: I still have the Nashville area code, but I had to change it…
KW: For all my south side n****s that know me best, feel like me and Taylor might still have sex.
TS: I'm like this close to overexposure.
KW: Oh, well this one is, uh—I think this is a really cool thing to have
TS: I know! I mean it's like a compliment kind of.
KW: What I give a f*ck about is just you as a person, and as a friend.
TS: That's sweet.
KW: I want things that make you feel good. I don't wanna do rap that makes people feel bad.
TS: Um, ya. I mean, go with whatever line you think is better. It's obviously very tongue in cheek either way. And I really appreciate you telling me about it, that's really nice!
KW: Yeah. I just felt I had a responsibility to you as a friend. I mean, thanks for being so cool about it.
TS: Aw, thanks! Yeah I really appreciate it. Like, the heads up is so nice!
TSr: …things without like even asking or seeing if I'd be OK with it. And I just really appreciate it. I never would've expect you to tell me about a line in your song.
TS: And then the flowers that you sent me, I Instagrammed a picture of them and it's the most Instagram likes I've ever gotten. It was like 2.7…
KW: Relationships are more important than punchlines, you know.
TS Yeah. I mean, I don't think anybody would listen to that and be like, "Oh, that's a real diss. Like, she must be crying about…"
TS: You gotta tell the story the way that it happened to you and the way you experienced it. Like you obviously didn't know who I was before that.
TS: It doesn't matter if I sold 7 million of that album before you did that, which is what happened. You didn't know who I was before that.
TS: …that I can make these things happen and I have the ideas to do it and I create these things and concepts. And, like, I'm always gonna respect you.
TS: And I'm really glad you had the respect to call me that and tell me that as a friend, about the song. It's just a really cool thing to do, and a really good show of friendship. So thank you.
KW: Thank you, too.
TS: And you know, if people ask me about it, I think it would be great for me to be like, "Look, he called me and told me about the line before it came out. Like, joke's on you guys, we're fine."
TS: You guys wanna call this a feud, you wanna call this throwing shade. But right after the song comes out, I'm gonna be on the Grammy's red carpet and they're gonna ask me about it and I'm gonna be like, he called me.
TS: …awesome that you're so outspoken and it's gonna be like, "Yea, she does, it made her famous!" It's more provocative to say, "Might still have sex."
TS: …it's not. It doesn't matter to me. There's not one that hurts my feelings and one that doesn't.
This whole drama started (honestly, I dunno where it starts and where it ends, anymore) when Kim Kardashian revealed what really happened in her interview with GQ, and even started talking about it on Keeping Up with the Kardashians, but we never thought she'd actually post it.
And guess what, not-so-squeaky-clean Taylor responded via Instagram and of course, she tried to wash her hands clean again by saying she has never heard the song—when Kanye rapped the line to her.
Oh, this is bat-sh*t crazy. We'll keep you posted on the drama. Don't worry!
[Complex]
Photo by Timothy Clary for AFP
Follow Preen on Facebook, Instagram, Twitter, Snapchat, and Viber