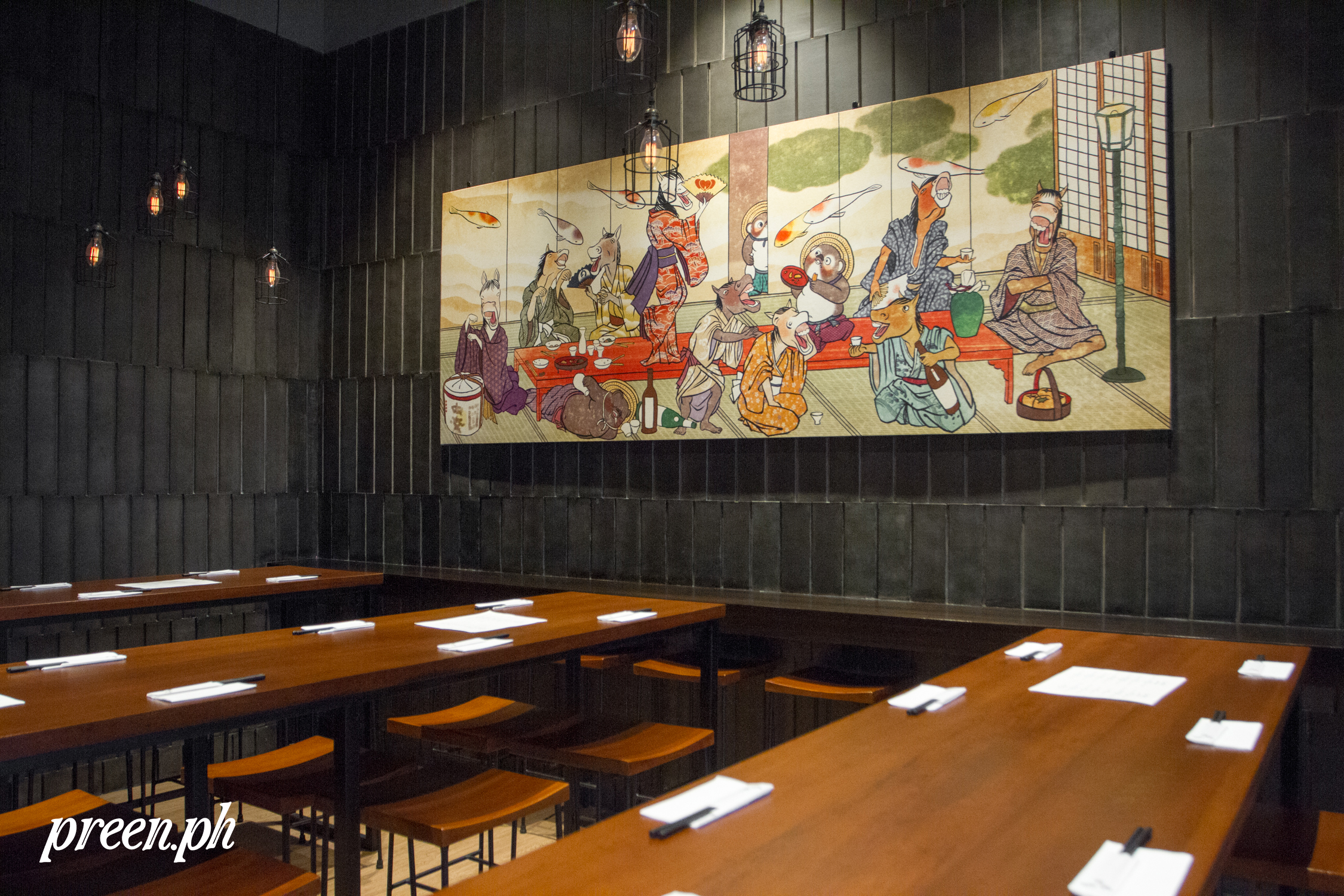 A lively metropolis like ours is bound to attract new bars every now and then. An import from Singapore, Horse's Mouth is the new drinking place you might want to chill at after-hours.
Situated at the newly-opened S Maison at Conrad Manila, it boasts of an excellent view of the Manila Bay seen through tall glass windows. Reminiscent of a cool guy's bachelor pad, the place is all about a casual experience with a couch area and long tables fit for communal or group kick-back sessions. Opposite the elevated bar is a painting of horses in kimonos that set the playful and light mood of the place.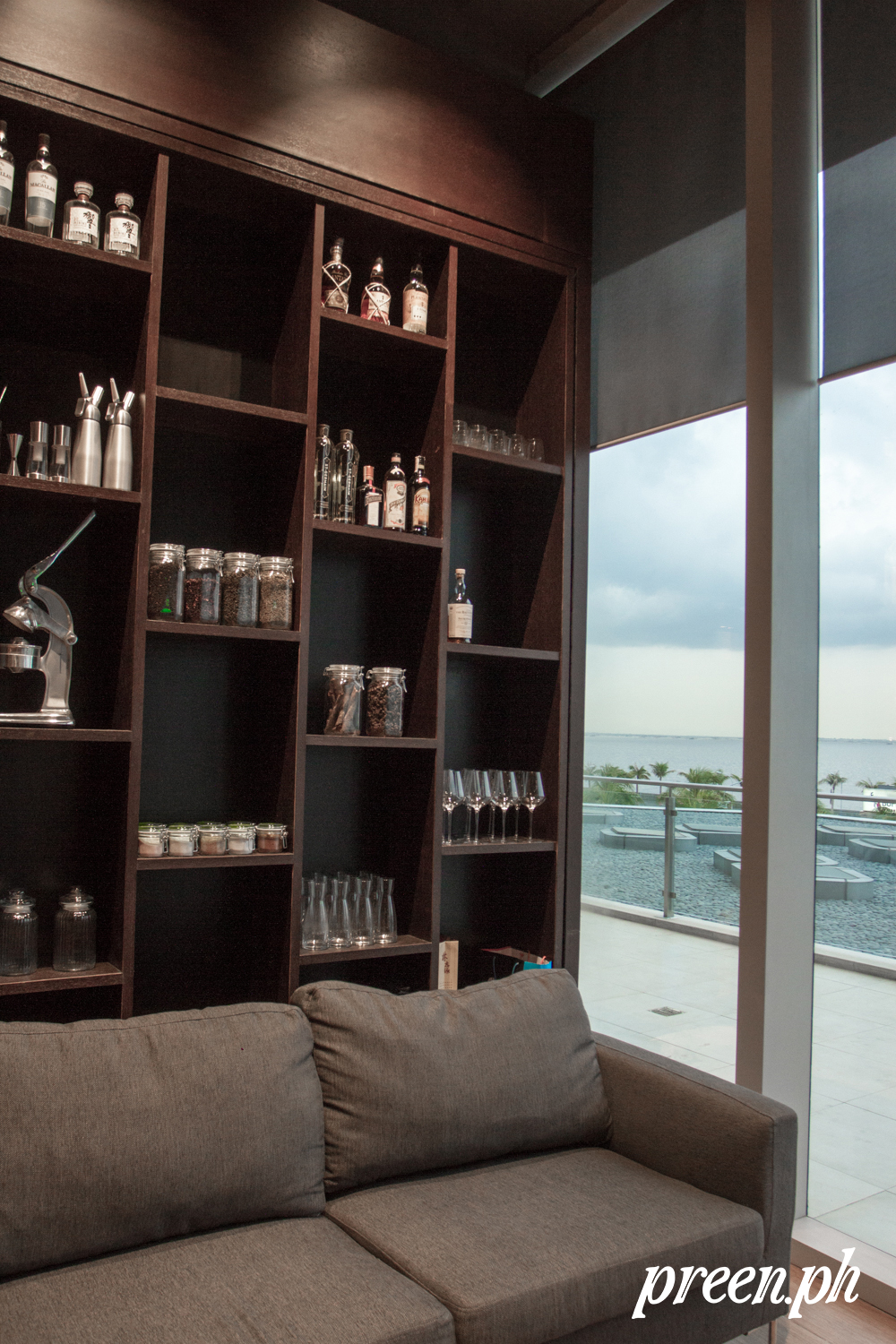 As for the menu, head bartender Johann Fung says that Horse's Mouth prides itself in having signature cocktails that take their character from "fresh ingredients and experimental techniques." An example of which is the Ool-d Fashioned (P320)—a play on the classic cocktail, the sweetness is created through an oolong tea reduction. A personal favorite of mine is the Aphrodisiac (P340) which barely hints at any bitterness from the alcohol because of the mint and the Japanese cucumber in it. However, one might want to veer away from the menu and ask for the Kopi & Kaya, a drink made with coffee and coconut and pandan flavored jam. "Soon, I hope to make it more available," says Johann of the specialty as soon as he finalizes where he'll source the ingredients.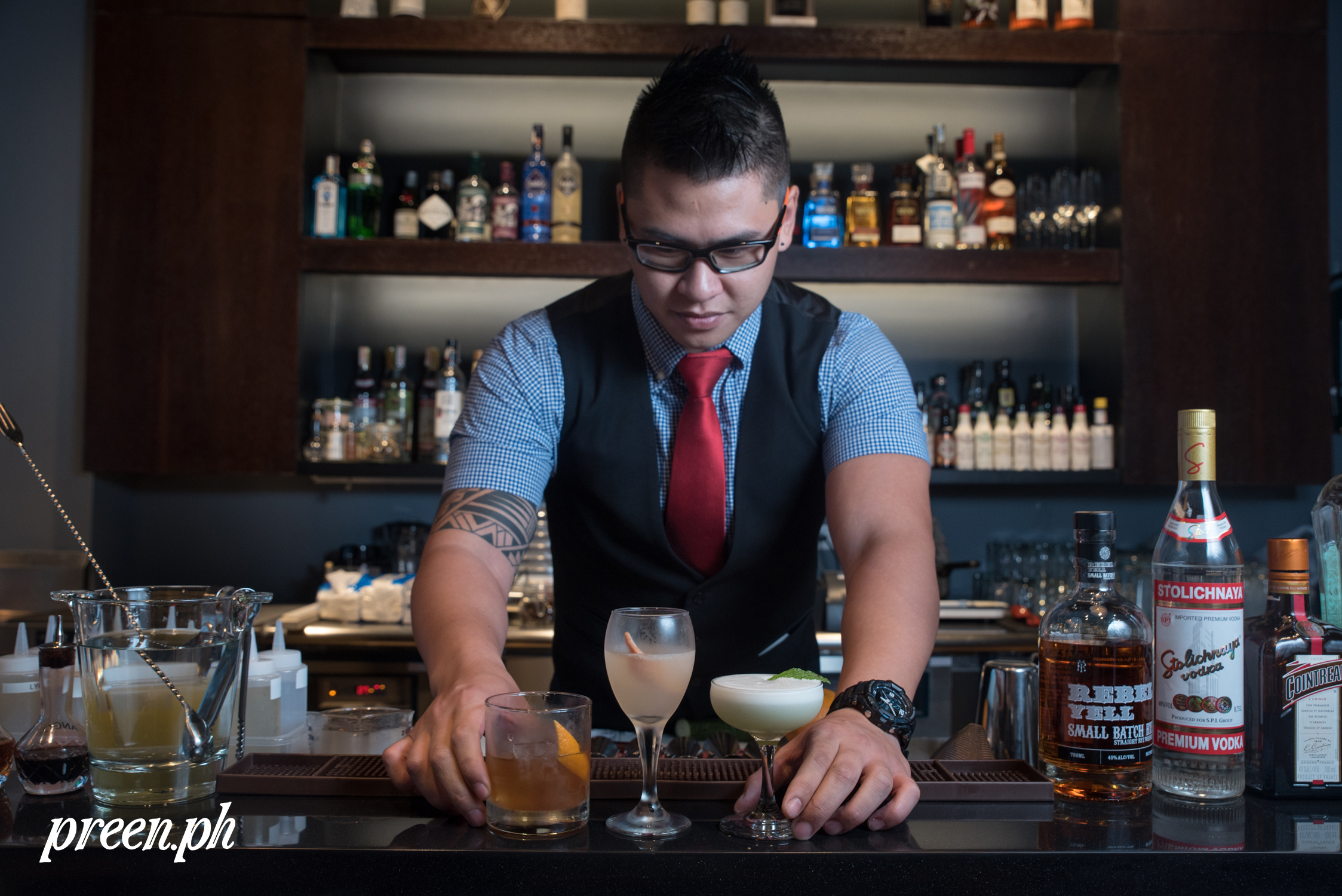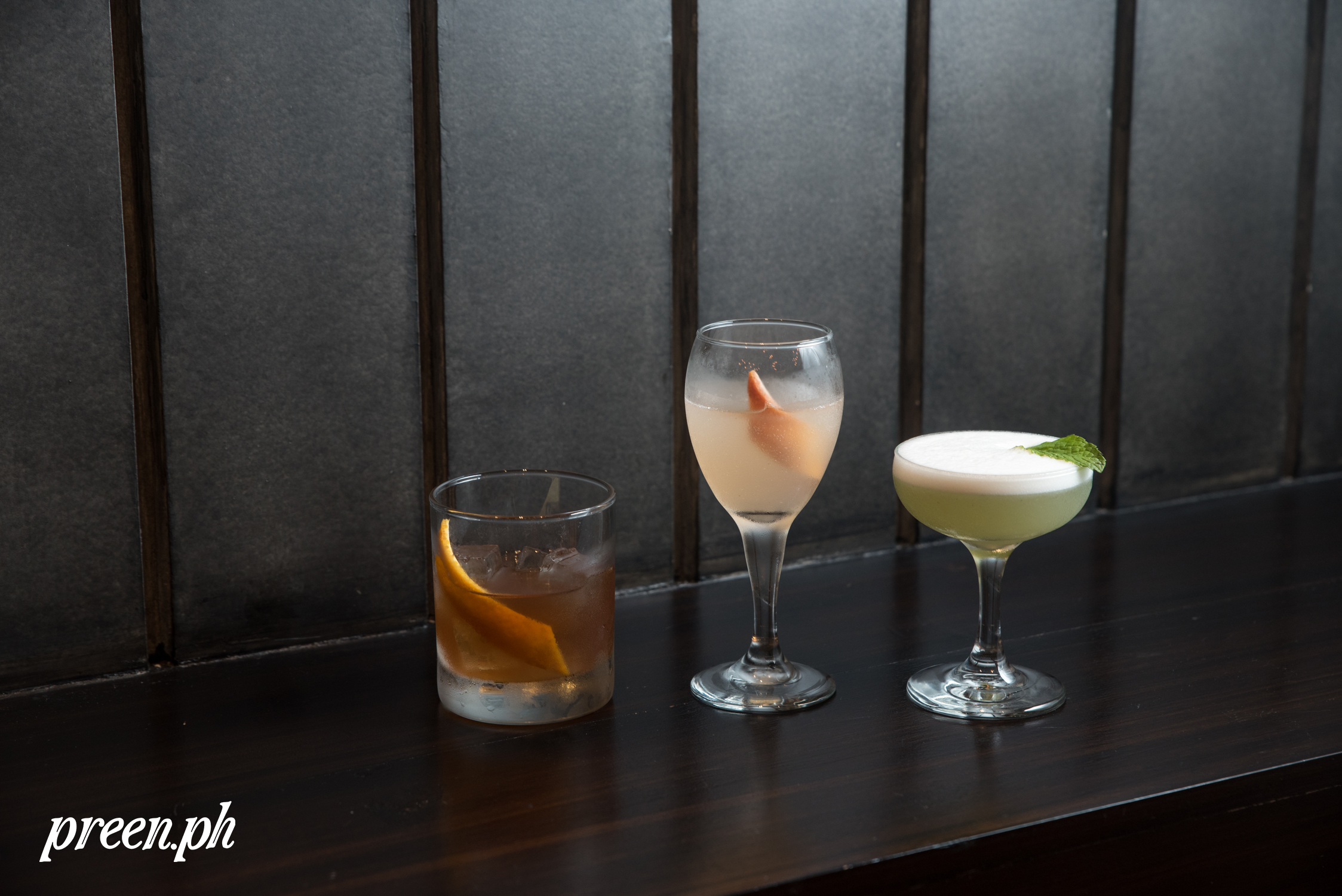 If you're up for some grub, you can opt to order from Uma Uma, the restaurant where the Horse's Mouth hides in, and have some ramen with your drink. Bar chow such as gyoza, potato salad, and chicken karage is also offered.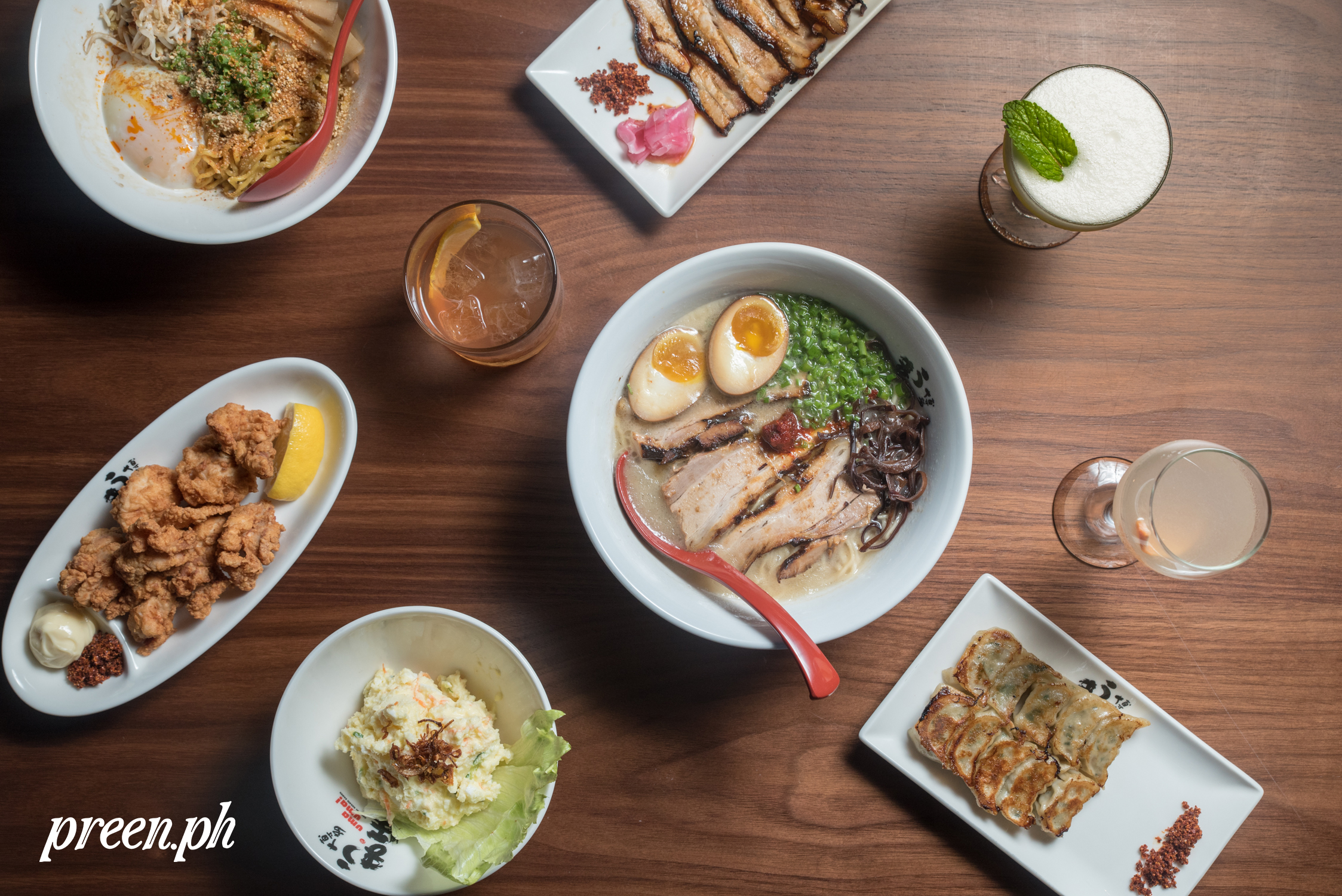 Overall, the Horse's Mouth might just be the new hot hush-hush bar for those who don't really care for much in his or her bar except for what really counts: filling food and a favorite drink.
Horse's Mouth. 2/F Conrad Manila, Seaside Boulevard corner Coral Way, Mall of Asia Complex, Pasay City. Open from 5 p.m. to 12 m.n. from Monday to Thursday, 5 p.m. to 1 a.m. on Friday and Saturday, and 5 p.m. to last call on Sunday. For more information, visit their Instagram page.
Photos by Patrick Segovia and Bianca Arreola