A week has passed since we spent a whole day at the Aseana Open Grounds for the first-ever GoodVybes Music Festival. This also means that some, if not most, of you are still suffering from a week-long case of "post-concert depression" from seeing your fave bands play, and we don't blame you since all the acts were too good to forget.
While those memories are still fresh in everyone's brains and camera rolls filled with concert selfies and OOTDs, we've decided to do a little recap of six moments during the festival that we wouldn't mind reliving all over again—or in a year, at least.
#1 A balancing act between stages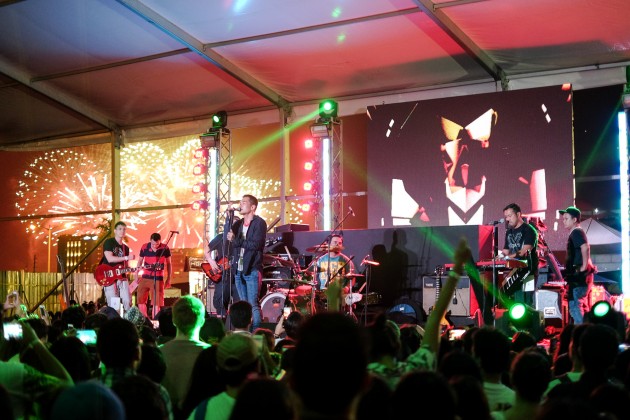 We rarely have music festivals wherein we have more than one stage, so it was cool to see attendees making the effort to watch the headliners on the Live Stage, as well as support local acts at the Beat and DJ Tents. Who wouldn't? Homegrown performers Kjwan, She's Only Sixteen, BP Valenzuela, and others performed awesome sets that one would be only a fool to miss.
#2 Stars and Oh Wonder giving everyone #feels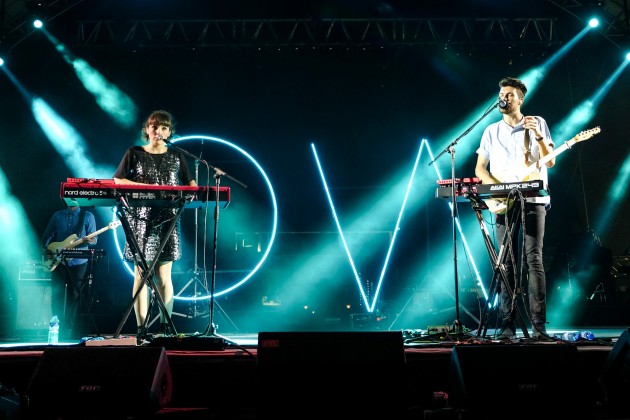 Not only did these bands make everyone bob their heads with their lively tracks, they also brought out everyone's soft side with Stars playing one of their slower songs like "Dead Hearts." Meanwhile, you can also feel the love by observing the chemistry between the vocalists of Oh Wonder as they sang "Drive" and "Midnight Moon." It was surely a rollercoaster of  emotions with those two acts, but in a great way.
#3 An onstage proposal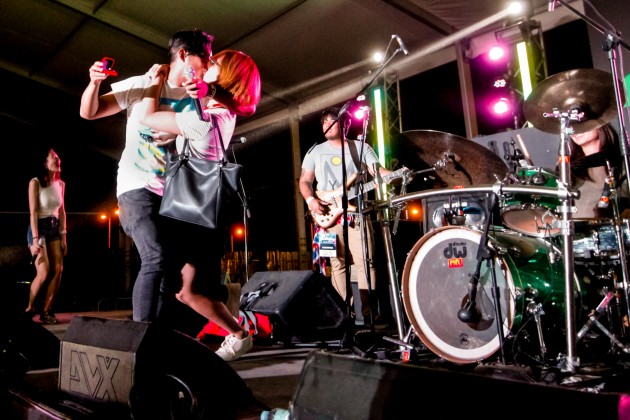 Since we're on the topic of #feels, Nick Lazaro, vocalist of local synth-pop band Moonwlk, took the opportunity to propose to his girlfriend while playing their set at the Beat Tent. It looked so cute in photos that I regret not witnessing it myself. Nonetheless, congrats to the couple!
#4 CHVRCHES' Lauren Mayberry couldn't stay still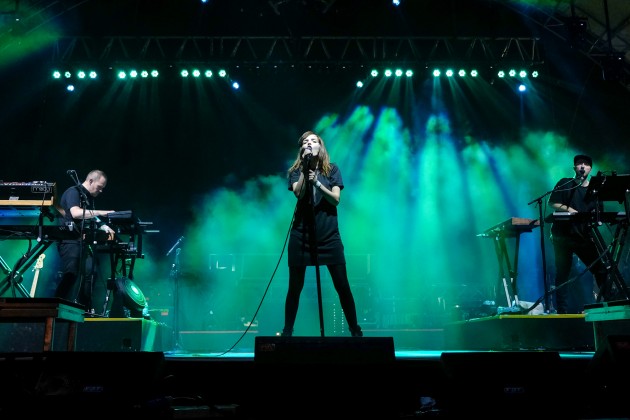 We don't think CHVRCHES frontwoman Lauren Mayberry took a break during their hour-long set. Lauren ran all over the stage while effortlessly belting out songs like "Recover," and "The Mother We Share." She even said that she couldn't recognize her sweaty mop of hair after all the running she'd done. But don't worry, Lauren, you still looked adorable and nailed every song.
#5 Passion Pit finally making it here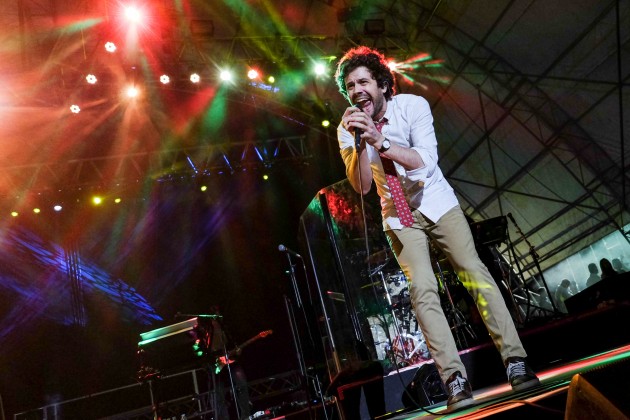 After cancelling their show last year, Michael Angelakos definitely made sure he was healthy so he could finally play his first show here in Manila. And true enough, he gave everyone one hell of a dance party as the final headliner of the night with his hits "Little Secrets," "Sleepyhead," and more. Also, can we talk about how amazing his vocal range was? Absolutely insane!
#6 The party don't stop 'til 4 a.m.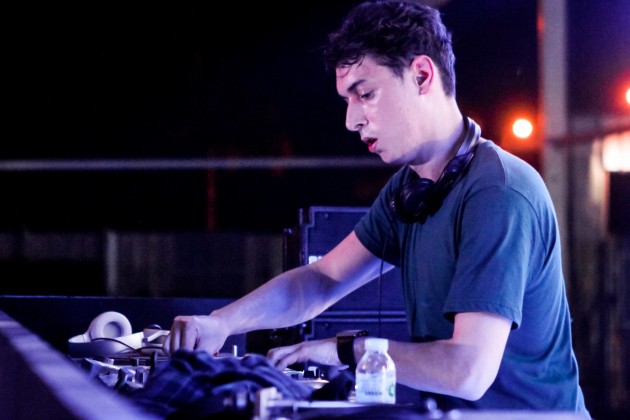 Dance music courtesy of DJ Samantha Nicole, Brigada, Pelvis Resley & The Sex Offender, and Mulan kept the energy up until GoodVybes ended at 4 a.m. the next day. With that, props to those who sacrificed sleep to party some more!
GoodVybes Fest is brought to you by Vybe Productions and TV5; Major Sponsors: D5 Studio, Cignal; Powered by PLDT Fibr, The Country's Most Powerful Broadband; Major Sponsors: Yellow Cab, Krispy Kreme, Jamba Juice, Carefree, Modess, Clean & Clear, Visa, and The Coffee Bean and Tea Leaf; Sponsor: OLX; Official Beer Sponsor: Miller Genuine Draft; Official Payment Partner: PayMaya; Official Hotel Partner: Heritage Hotel Manila; Official Water Partner: Maynilad; Media Partners: Southern and Northern Living, Inquirer.net, Preen, and Scout.