It's hard to be Kate Moss. At 42 years old, she's still a cover star, the face of several major fashion campaigns, and a pop culture sensation that no one can seem to get over. Heck, her baby picture even made it as the debut cover of a major fashion magazine.
So it might be a tall order to be Kate's younger sister, making your way in the modelling world. Still, 18-year-old Lottie Moss, Kate's half-sister, appears to be unfazed. After making her debut appearance on the Sonia Rykiel runway last year, Lottie finds herself on not just one, but three covers for the March issue of L'Officiel Netherlands.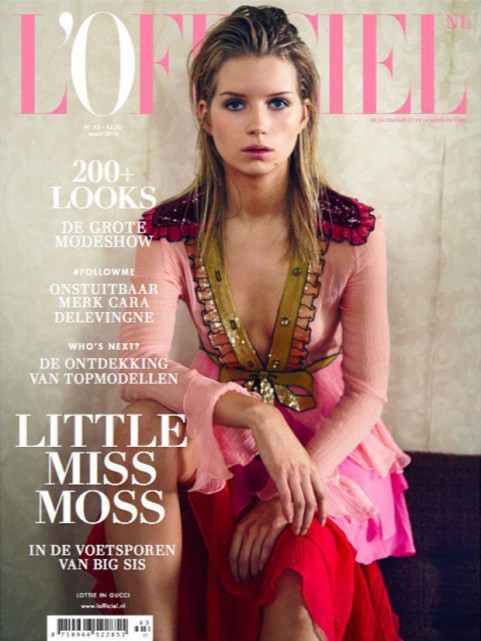 Wearing the latest from Gucci, Prada, and Dior designs, she proves there is indeed a model gene in the Moss family as she's comfortable to be in front of the lens of fashion photographer Bryan Adams.
Little Miss Moss might just be the next big thing in fashion. Watch out, Lily-Rose Depp.
[Nylon]
Photos courtesy of StyleCaster and Fashionista