It's been a couple of months since the holidays ended, which means that we sadly had to bid good-bye to the occasional cold breeze and are now saying hello to the bright hot sun once more—at least on this side of the world. And with the warm weather back to welcome us until the summer season, this is the perfect opportunity to bring in some vibrant elements into your home to complement the weather, as well as fresh-looking decors to give a cooling vibe to any room.
"If you're planning on redecorating your home, you can just add simple things to brighten up your space, and make it look lighter and more airy," says interior designer Cheska Nolasco.
She gives us four easy and practical tips to add freshness and color to your home without having to hoard on all things floral all the time.
#1 Play with adventurous and neutral colors for walls
When it comes to walls, Cheska suggests being more adventurous by painting them with bright colors like orange and yellow as long as they doesn't distract from the whole room. "[Using bright colors] can dictate one's mood. For example, if you use a really strong red, it might be too extreme and striking. But you can use the right shades of red [or any bright color] to paint your room," she tells us.
At the same time, using cool neutral colors like light blue, white, and beige to give the room a crisp vibe and make it look bigger.
But if you want to go the extra mile, add wood panels to your walls for a change. Cheska suggests light-colored woods like beech or ash. These calming colors, she says, "kind of remind people of weathered furniture that's been left out on the beach that's why they like having them for their walls."
#2 Liven up your bare walls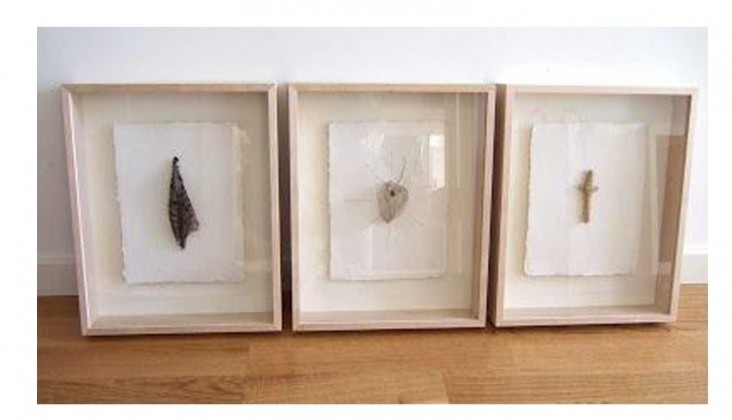 According to Cheska, a lot of people don't like seeing empty walls, especially above the sofa in the living room, which is why they opt to put customized stenciled designs or sticker decals on them. "I'm not a fan of putting stickers on walls," she admits. "But if [people] want to, [they] can put a shelf first above the sofa then put whatever customization they want above that shelf so that it doesn't look childish or disconnected from the room."
Another trick she suggests is putting flower pots and other accessories on the shelf, or just place a picture frame on a bare wall to give it more life. "You can even frame some of your collectibles in light stained wood shadowbox frames that you can hang over a blank wall," she tells us.
#3 Add fresh plants and flowers
Whether you're going for the spring route or just want to add more greenery to your space, Cheska suggests using minimalist fern-type plants or succulents to ensure that the plants don't steal any of the spotlight and "bring a small piece of [the] outdoors indoors." Attaching air plants to your walls will also add more freshness to the room.
If you're more into flowers, go for fresh flowers instead of ornamental ones, and make sure that they're not excessive and the colors aren't too overpowering. "I suggest using white or light pink flowers like orchids because flowers [can] kind of take away the attention [from] the whole room if their colors are too striking," she says.
#4 Add pops of color using simple home accessories
A burst of color in any room can bring a drab room to life, and sometimes even the smallest addition can go a long way. If you're hesitant and think that it'll be too over-the-top, Cheska assures that using home accessories like pillows and curtains with bold colors and designs that will go great with your chosen scheme and will prevent the room from looking too plain and simple.
She tells us, "I like playing with patterns because they make a big difference in a room. If, for example, the curtain is plain, then the room becomes plain as well. People think that having bold [home accessories] will just grab all the attention in the room when in fact, they will [work] well as long as they complement the room."