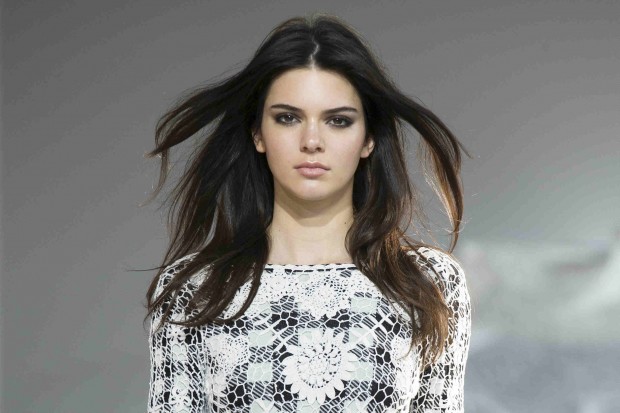 "I'm Kendall Jenner, I'm 19, and I will rock the vote."
The message may be specific to  National Voter Registration Day in the United States but the sentiment is universal for women everywhere. In an effort to remind people, especially young women, to exercise their right to vote, the Independent Journal made a video with Kendall Jenner recounting the story of the suffragettes.
Entitled "A Brief History of the Suffragettes," the video features Kendall being undressed by stylists and makeup artists from her suffragette costume to don her regular girl clothes. As this happens, Kendall recounts how the suffragettes forwarded women's rights as a national and political issue.
It's a smart and effective move to call in the model for this cause given her far-reaching influence. Kendall beat her own sister for the most liked Instagram post of all time and has 12.6 million followers on Twitter, beating Barack Obama and Donald Trump. She's also been recently included in Forbes' list of highest paid female models.
See Kendall's transformation and listen to her message in full by watching the video below.
Photo courtesy of Kendall Jenner Club