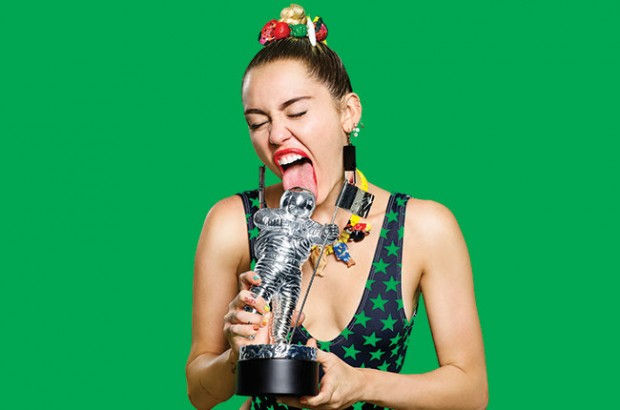 After a series of trippy outfits (we're talking about neon-colored daisies and becoming the LGBT flag levels of trip) and Nicki Minaj threw that off-script shade, Miley's VMA stint is one for the books—especially since her surprise (and surprisingly good) indie album dropped at the same awards show.  
Miley Cyrus & Her Dead Petz
is a 23-song album that can be streamed free online. The indie level is at an all-time high with this one: not only is it uploaded on the indie ground that is Soundcloud, but it's also a close collaboration with The Flaming Lips frontman Wayne Coyne.
Miley personally penned some of the songs, and worked closely on the others with Wayne and his band members' help. A deviation from Bangerz' techno and emotionally charged songs, Dead Petz is an unapologetically mature, #nofilter reflection on drugs, sexuality, and lovey dovey talk. Songs such as "Space Boots" and "Bang Bang Box" are dreamy, spacey echoes of what could be Miley's inner workings, both in her sober and intoxicated states.
Stream the full album below!