Hol' up: Director Robert Rodriguez is bringing back two of his most beloved characters, Sharkboy and Lavagirl, in his upcoming Netflix movie "We Can Be Heroes."
Let me take you on a walk down memory lane. Rodriguez created "The Adventures of Sharkboy and Lavagirl in 3-D" in 2005. It was about a kid who made up an imaginary world called Planet Drool that featured heroes Sharkboy (Taylor Lautner) and Lavagirl (Taylor Dooley). One day, reality got warped and Planet Drool and its characters became real. It was now up to both of them to fix the two worlds. If that sounds fanciful and dreamlike, you're damn right: Rodriguez based the movie on his children's daydreams. 
Apparently, "We Can Be Heroes" is going to be set in the same cinematic universe, and Dooley will be reprising her role as Lavagirl. Not Lautner, though, unfortunately. Sharkboy will instead be played by JJ Dashnaw, who was  one of the parents in Rodriguez's other kid classic "Spy Kids." He's also most known for being Zac Efron's stunt double/twin.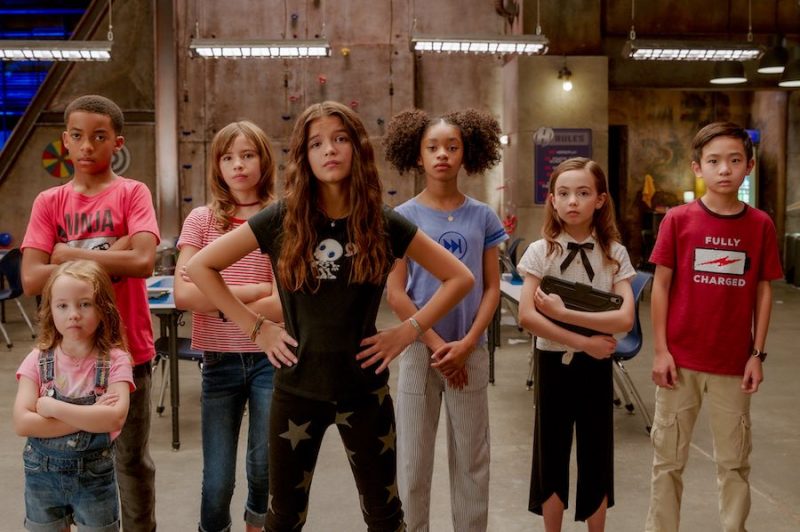 The Netflix synopsis of the movie reads, "When alien invaders kidnap Earth's superheroes, their children must team up and learn to work together if they want to save their parents and the world." According to Entertainment Weekly, the movie will also follow "a team of superheroes called The Heroics who need to be rescued by their super-powered kids after getting kidnapped. Pedro Pascal, Christian Slater, and Boyd Holbrook rank among the members of The Heroics, while the kid heroes include YaYa Gosselin as Missy, Isaiah Russell-Bailey as Rewind, Akira Akbar as Fast Forward, Hala Finley as Ojo, and Dylan Henry Lau as Slo-Mo." As a comic book nerd, it feels a lil' Young Justice-y or Runaways-if-the-parents-weren't-evil, so I'm all for it. 
EW also quotes Rodriguez talking about the resurgence of interest in his movies during the pandemic. "A lot of families have spent a lot of time together. I've been getting calls from all kinds of studios: 'Reboot Spy Kids.' 'Reboot Sharkboy.' Of course they want to. They're all sitting at home with their kids," he recounts.  It looks like he listened, and boy am I grateful. A Sharkboy and Lavagirl revisit sounds like pure family-friendly fun, even if it does make me feel old.
Get your feels ready! The movie will be out on New Year's Day.
Featured photo courtesy of Netflix
Follow Preen on Facebook, Instagram, Twitter, YouTube, and Viber
Related Stories:
Jasmine Curtis-Smith and Enchong Dee explore alter Twitter in 'Alter Me'
You can now be 'Alone/Together' with LizQuen on Netflix
Yes, 'Hayop Ka' is now on Netflix
Here's to your Netflix debut, Mimiyuuuh