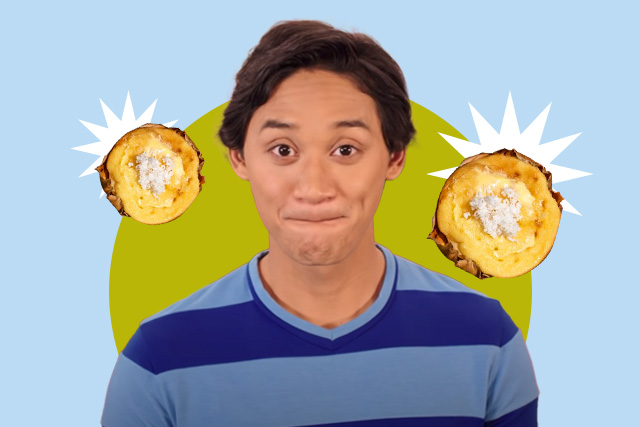 So, the world is kind of a hellfire right now. I mean, it's felt like that for a while, but the outbreak of the pandemic, the different government moves to suppress free expression a few months ago, and now, back-to-back typhoons ravaging the country is really rubbing it in. 
With so much devastation happening around us, there's some comfort in taking a momentary pause, head empty, maybe pretending that nothing big is happening, to admire a hot person. It's a uniquely Gen Z-late millennial experience, a somewhat fatalistic desire to at least be in the presence of an attractive person while the world is burning. As The Cut quotes Gretchen Felker-Martin saying, "the moment we realized the scales had tipped, the world is doomed, (…) the best we can hope for is to look at someone beautiful who loves us while we die."
I'm saying this all now because when I heard today that the "Blue's Clues" will have Josh, the Filipino host played by Joshua Dela Cruz forever known in my heart as Hot Josh, baking bibingka with his lola for its upcoming episode, that's all I could think of. Josh is going to be hot and bakin', y'all! That doesn't make up for anything that's happened in the past six months, heck even the past fourteen days, but it's helping me hold onto my sanity, at least. You know I've lost it when I can no longer thirst over a celebrity, especially one that Filipino Twitter (well, Ateneo Twitter) claimed as one of its own. (This message is purely for other Ateneans: He really does look like someone you'd see at JSEC who also hates that he's at JSEC but can't help it.)
Anyway, the episode, called "Blue's Big Baking Show," will feature veteran theater actress Carolyn Fe as Josh's grandma. She's also a singer and a dancer, which makes me wonder if the episode will have a flashy (well, as flashy as a "Blue's Clues" episode could be) number. One can hope! This isn't going to be the Christmas special—that's the episode after, "Blue's Night Before Christmas"—but considering that bibingka is very much a Christmasy pastry here, it will probably still have some holiday spirit. (Maybe they're preparing it for simbang gabi?)
The episode will premiere on November 20, 11 a.m. ET (November 21, 12 a.m. here) on Nickelodeon (not sure if that's the same for the local airing, though!). When it airs, the network will be making a donation to non-profit organization Baby2Baby that provides clothing and necessities to children living in poverty.
Art courtesy of Dana Calvo
Follow Preen on Facebook, Instagram, Twitter, YouTube, and Viber
Related Stories:
The types of people you meet at 'simbang gabi'
These scents will bring back Christmas memories
Here's a list of emergency typhoon hotlines in the Philippines
Don't tell flood survivors that they should've moved houses