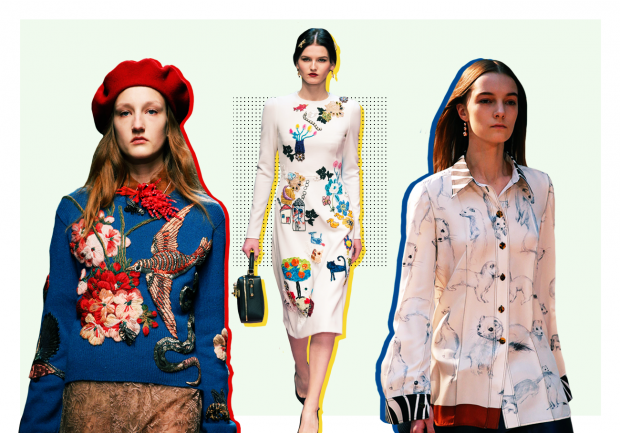 The fall runways took a walk on the wild side quite literally. The collections this season featured an unexpected uproar of animal motifs, and it's not just your usual, flagrant use of animal prints. We're talking about actual animal figures here, plastered on every piece of clothing you can imagine.
From embroidered birds on sweaters and boots to leather embossed foxes and rabbits on clutches, there's a piece that speaks to the animal lover in you.
It's time to pounce on the trend with our list of fashion pieces with chic animals on them.
Gucci birds, bees, and snakes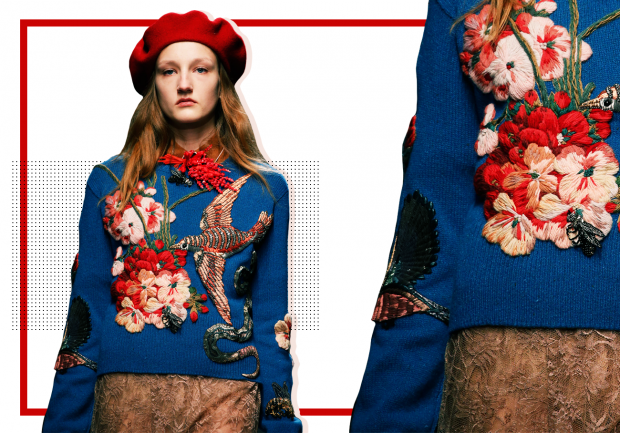 It is no secret that newly appointed creative director Alessandro Michele has been doing well. After the brand's successful "new look" of going bohemian and androgynous, now skewed towards being romantic, standout pieces from the fall collection scaled new heights. Embroidered and embellished with faceted beads, glass crystals, and metallic thread, majestic birds come to life on what may be the new It sweaters. And if you've already started wondering what species these feathered creatures exactly are, stop. They're just birds that flew into Alessandro's imagination. The birds, together with the bees and snakes, are all rendered meticulously in intricate beadwork. If this isn't telling enough, Alessandro's vision of the new Gucci girl is a nature-loving romantic.
Gucci. Available at G/F Greenbelt 5, Makati Avenue, Makati City. For more information, visit their website.
Céline otters, foxes, and deer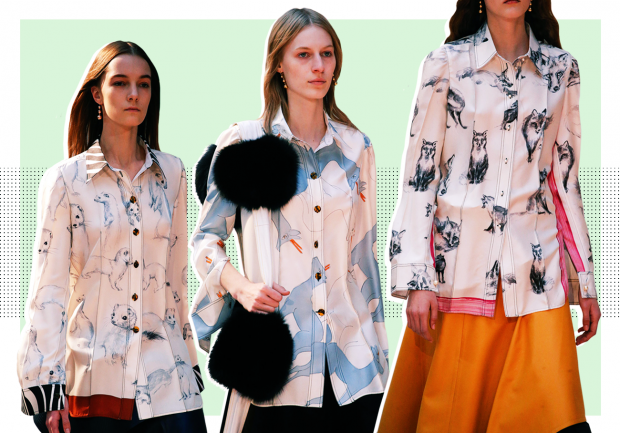 When you think of Phoebe Philo's always-feminine and often-calculated designs for Céline, the idea of otters, foxes, and deer on silk button-downs might come as a surprise. Is she starting to loosen up a little? The big, fluffy pompoms may be telling of a new sense of playfulness, as well. These animal caricatures are actually hand drawn, based on illustrations found in children's books. Phoebe gave a whole new meaning to animal prints by actually putting the entire sketch of these animals on relaxed, white button-downs. Why otters? Why deer? Why do we want them all of a sudden? That's Céline's magic.
Céline. For more information, visit their website.
Ralph Lauren eagles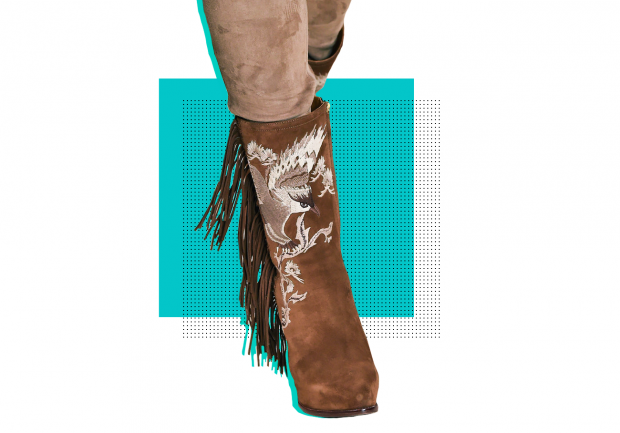 The brand has a long-standing commitment to not use fur. This is not stopping them, though, from safely using animals in their collections. For this season, eagles by way of bold, embroidered designs on boots were their outlet. The truly Western collection, mostly made of polished cream and brown ensembles, featured fringed boots done in both suede and vachetta leather. And to add a touch of artisanal on them, eagle embroidery is found on the mid-calf booties and knee-high pairs. They're all a little countrified, but still desirable nonetheless.
Ralph Lauren. Available at G/F Greenbelt 3, Makati Avenue, Makati City. For pre-orders, visit their website.
Tod's foxes and rabbits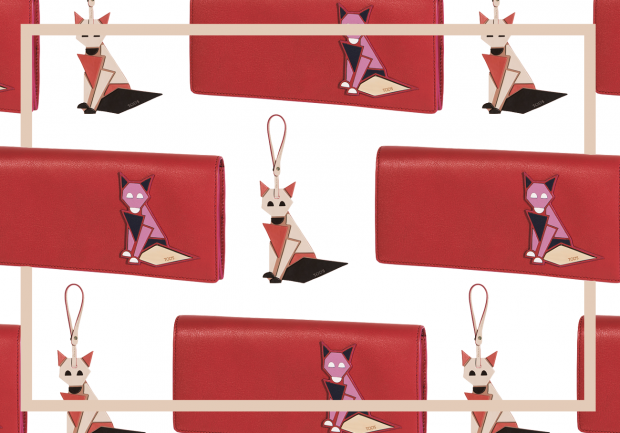 Refined fox and rabbit designs add to the sophisticated designs of Tod's. As their ready-to-wear collections are still fairly new (they debuted during spring/summer last year!), its strength still lies in the accessories. With much aplomb, the leather wallets (P36,500 each), leather clutches, and bag charms (P13,950 each) are plastered with geometric renditions of foxes and rabbits. The very upfront execution is a delightful way to entice customers to bite on the pieces. They're cute! Sometimes that's all it takes.
Tod's. Available at G/F Greenbelt 3, Makati Avenue, Makati City. For more information, visit their website.
Dolce & Gabbana ducks, dogs, and butterflies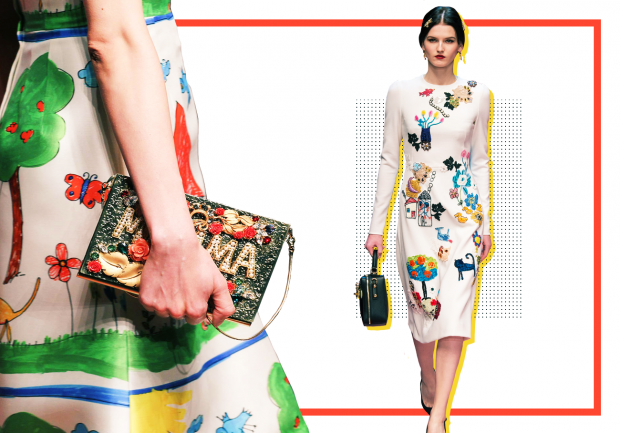 This is a collection unlike any other. The blatant show on the runways of mothers carrying babies and mothers-to-be with buns in the oven is a visual ode to motherhood. So where do animals come into the picture? In their kids' doodles and messy coloring, of course. Such designs were translated into actual dresses featuring Stefano Dolce and Domenico Gabbana's young nephews' and nieces' actual drawings. And if you were to look at any kid's first designs, crayon sketches of butterflies, baby ducks, a cat (or maybe a grumpy dog?), and birds are to be expected. And such are found on most of the collection's dresses alongside doodles of "I love you mamma." Isn't this the cutest thing ever? Proud mommy or not, this new rendition of animal prints is worth showing off.
Dolce & Gabbana. For more information, visit their website.
Art by Dorothy Guya