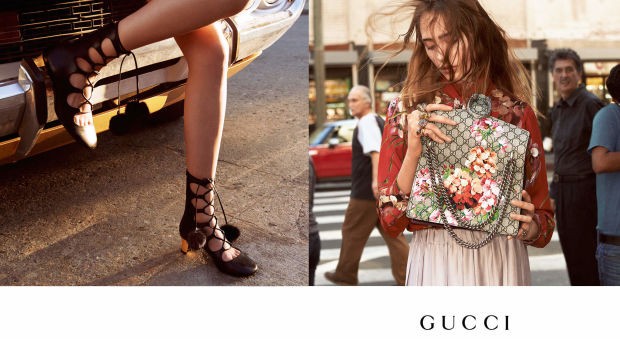 When your sales say you're down eight percent—or any percent for that matter—you know you're in trouble. Fashion house Gucci's first quarter report for 2015 says that it was in a slump. In came the new creative director Alessandro Michele who served as the brand's saving grace. Finally, a slow and steady rise in sales is starting to shape up.
Kering, the parent company of Gucci, showed that in 2014, Gucci's operating profits dropped by 6.7 percent despite strong returns from other brands under it, like Saint Laurent, Bottega Veneta, and Alexander McQueen. This was during the tenure of the brand's then-power couple former Gucci CEO Patrizio di Marco and former creative director Frida Giannini.
After the couple's messy dismissal late last year, then head accessories designer Alessandro Michele was tasked to be creative director. His first official debut collection on the job was the women's fall collection in February this year.
Around the time when Alessandro's collection first hit stores, Gucci finally saw growth after almost two years. Sales were up by 4.6 percent on a comparable basis in the second quarter.
The new bohemian androgynous style the brand is now presenting seems to be working to its advantage despite being led by a relatively unknown designer. The real impact, though, is yet to be noticed until the third quarter when the actual collection hits the store floors.
But as for Kering, Saint Laurent under Hedi Slimane's helm is now the company's star player. It has shown an increase in sales of 24.3 percent in the first half of the year on a comparable basis.
Photo courtesy of Gucci