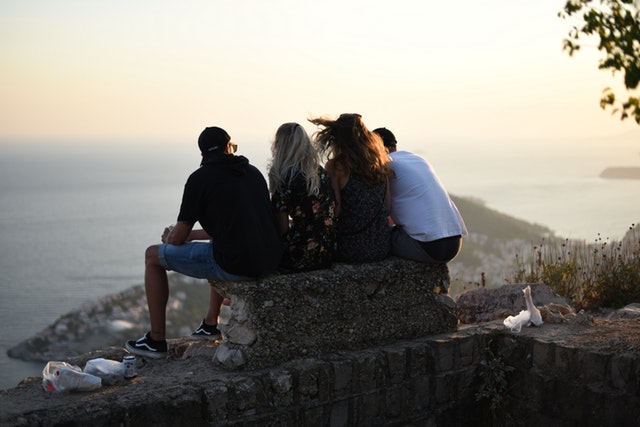 Remember when you were in high school and you made a promise with your classmates that you'd stay friends after graduation? 
Ever since I was younger, I always understood that if I lose contact with friends or a certain clique, I'll gain new ones in no time. Also, I changed sections every year, so of course I'd meet new people in no time.
As I grew older, I've met more people and expanded my circles, sometimes depending on interests. I also maintained a few tight-knit friend groups in the last few years. At the same time, I've lost contact with some friends—not because we hated each other, but because life got in the way.
In 2019, I fully realized just how true "lose some, gain some" was. I'm not going to go into too much detail about any personal stuff, but I did cut ties with some people this year. Back then, I felt like the world crumbled to my feet because these were people I've known since college.
Fast forward to today, I couldn't be more thankful for the friends I have now, both old and new.
Let's start with the old friends I've reconnected with recently. They're the ones who, even though you haven't seen in a long time, you can still talk to about anything. I recently met up with one of my high school best friends and we both laughed at the fact that we haven't seen each other for three years. But there we were, updating each other on our lives.
I'm also trying to talk and arrange hangouts with friends I haven't seen because I was too focused on one group of people. Here's hoping that 2020 would be the year that we'd make up for lost time.
2019 is also a year of meeting new people, ones that I hope would be in my life for a significant amount of time. These are friends I can talk to about various topics and I could confide in about problems, even mundane decisions like whether I should buy something or not. Thanks to this current circle that I have, I've become more open to interacting with people I barely know and possibly becoming friends with them, too. This is  an accomplishment for an introvert like myself.
If there's one thing 2019 taught me, it's that growth within yourself and your friendships is more important than longevity. For the new year, go reconnect with the people you haven't spoken to in months, be open to meeting to new ones, and also learn to choose which people are worth spending energy on.
Happy new year!
Photo courtesy of Pexels
For the latest in culture, fashion, beauty, and celebrities, subscribe to our weekly newsletter here  
Follow Preen on Facebook, Instagram, Twitter, YouTube, and Viber
Related stories:
Let's face it: Low maintenance friendships produce high-quality relationships
11 movies to celebrate the female friendships in your life
Lessons on relationships and breakups from 'Marriage Story'
What if our relationships were treated like showbiz love teams?