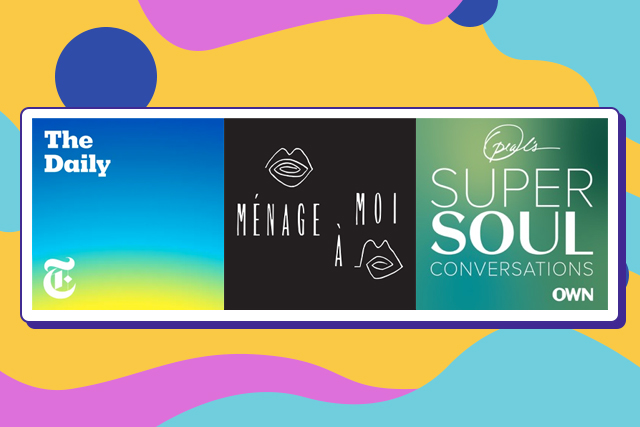 There are only a few weeks left before we enter another year, and I just wanted to ask: How was everyone's year? Were you expecting it to be a little bit different from last year? Did you take more opportunities? Did you lose someone who meant a lot to you? Whatever the case, remember that it's the start of a new decade, so it's time to get moving again. 
But how do we do that? How do we make sure we reach our goals and become a better person? Well, one important thing is to never lose motivation because, without it, we can never really achieve anything. In fact, according to Career Addict, being motivated increases your energy levels. "For example, when you're excited about a project that you're working on, you rarely get tired. And when you're out partying, you can dance the whole night away without any problems, but if you were attending a gym class that you disliked, on the other hand, you'd struggle to get through an hour." 
Moreover, according to the research of Dr. Anders Ericsson and Jim Taylor, Ph.D., motivation is the most significant predictor of success, and success is achieved through high performance. So it's just right to get that much-needed push. 
Luckily, there are podcasts out there that can help you regardless of what your goals will look like this 2020. But remember, this shouldn't put pressure on yourself. Everything takes time; these podcasts are only here to help you start on the right foot. 
Here are some of the best motivational podcasts you should listen to: 
The Daily
There's nothing more motivating (and informative) than hearing important current events, and this podcast provides that. In just 25 minutes, you can get all the breaking news. So by the time you wake up, you're already in-tune with what's going on.
On today's Daily: the real, unvarnished story of the US war in Afghanistan, as revealed by a secret history of the war. I spoke with @Tmgneff, a Times reporter who served in Afghanistan as a Marine and @EricSchmittNYT, who has covered the war:https://t.co/8GuxazZNke

— Michael Barbaro (@mikiebarb) December 16, 2019
The Bounce Back Podcast
Have you gone through a terrible breakup this year? If yes, this podcast has you covered: Laura Yates, the woman behind Let's Talk Heartbreak podcast, is back with another insightful podcast. This will include interviews and real-life stories, where you can get useful tips on how to get back on the right track.
My latest podcast episode on how to meet more people https://t.co/BGME3FOQMo

— Laura Yates (@laurayatesUK) October 28, 2019
Affirmation Pod
For 2020, it's important to highlight the importance of taking a break. And this podcast can help you with that. With its daily dose of positive affirmations, there's no doubt that you can find inner peace. Affirmation Pod can help you feel more grounded—the best way to start your year.
Finish 2019 with these Affirmations for Self-Love. It's free to listen on #AffirmationPod!#selflove #affirmations https://t.co/pDn1h9WZ3Z https://t.co/wfymgUrjJp

— Affirmation Pod (@AffirmationPod) December 16, 2019
Ménage À Moi
If you're interested in topics that touch on women's sexuality, this podcast might be for you. How is it motivating? Well, the podcast talks about female masturbation, a taboo topic that needs more attention. This will serve as a great reminder that you don't have to be afraid to talk about topics like those. It's also empowering, as it can help you accept your body more.
https://www.instagram.com/p/BiFHC0vBs_y/?utm_source=ig_web_copy_link
Girlboss Radio With Sophia Amoruso
For all girl bosses out there, you should listen to this podcast this 2020 to help you get in touch with your goals. The podcast features Girlboss CEO Amoruso, who "interviews different trailblazing women and asks them honest questions about how they achieved their success and how they balance the rest of their lives with their careers," according to Bustle.
That sounds like a #girlboss if we've ever heard one before. ?

Our CEO @aaffttoonn went on @Girlboss Radio to talk science, entrepreneurship and finding balance in-between.?https://t.co/Wixn0evuqb pic.twitter.com/ZyHsre2O3G

— Modern Fertility (@ModernFertility) June 13, 2019
Oprah's SuperSoul Conversations
Listening to Oprah Winfrey's talk should be enough reason to check out this podcast. It will feature all of Oprah's most empowering interviews, which were selected by Oprah herself.
TED Radio Hour
If you're familiar with TED Talks, then you know that it provides the information you never knew you needed, from science to environment to technology. You're also going to be hooked on this podcast that is hosted by Guy Raz. There will also be interviews with TED Talk speakers.
Essential health care is a right, not a privilege … or is it? ?

This hour, TED speakers explore how we can give everyone access to a healthier way of life, despite who you are or where you live. https://t.co/kn2mGLzEpn

— TED Radio Hour (@TEDRadioHour) December 13, 2019
Art by Tricia Guevara
For the latest in culture, fashion, beauty, and celebrities, subscribe to our weekly newsletter here  
Follow Preen on Facebook, Instagram, Twitter, YouTube, and Viber
Related stories:
These self-help podcasts might be what you need to get your life back on track
These podcasts might help you with your anxiety
Preen picks: Discover your next favorite podcast here
Start planning your life goals for 2020 with these journals
A reminder to women: Make the first move, even in business