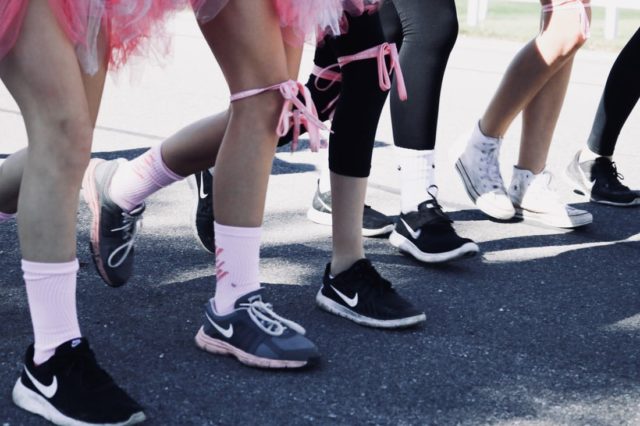 Welcome to another series of stories on Preen.ph called "Best of." Every last day of the month we will be breaking down the best of, well, anything. These will cover different categories like culture and fashion. We will get into specifics like best new liquid lipsticks or restaurants for lunch breaks. Want to know our recommendations for the month for a specific topic? Let us know in the comments section or through Twitter (@preenph) and Instagram (@preen.ph).
While many were focusing on acing their Halloween costumes throughout the whole month, others were spreading awareness about breast cancer. Since we're at the end of October already, we wanted to highlight the best movements in educating people about the disease, as well as events that encouraged women to get screened.
This is also a reminder to everyone that we should pay attention to our health all year long. Breast cancer is one of the most common diseases affecting around 2.1 million women worldwide every year. You don't need to wait for October to visit your OB-GYNE.
With that, here's a quick roundup of the past month.
Free screenings for women
Local organizations like ICanServe Foundation and the Philippine Society of Medical Oncology held free screenings and seminars for women. This activity encouraged them to get checked, consult doctors for possible symptoms, and promote early detection so they can get immediate treatment.
Running for a cause
Avon hosted the Pink Light Night Walk and Run event, the proceeds of which go to breast cancer research. This is part of their philanthropic activities under the Pink Minute campaign. The participants of the event included breast cancer survivors and fighters, family members who support the cause, and celebrities like Marian Rivera and Jennylyn Mercado.
Women helping women online
A monthly breast self-exam helps you know your body and can help increase your chances of finding an unknown lump. No bras today? It seems like a perfect chance to check yourself. #NoBraDay https://t.co/bkeCVQg6dJ

— Meg (@megbeu) October 13, 2019
During No Bra Day last Oct. 13, women (and some men) took the opportunity to educate others online on how to do self-checks to find lumps on their breasts. Social media can be great too, you know.
Raising awareness on male breast cancer
.@MathewKnowles' message for others after his breast cancer diagnosis: "I'm hoping by me coming here today, speaking out, letting folks know, that you can survive this but it has to be early detection and I can't overemphasize the word early." https://t.co/zMRJ4O03lS pic.twitter.com/pctiQAP4Y8

— Good Morning America (@GMA) October 2, 2019
Matthew Knowles, aka Beyoncé's dad, opened up about having breast cancer early October. He talked about his diagnosis on "Good Morning America" to raise awareness. According to the National Breast Cancer Center, less than one percent of men develop breast cancer, but they also have a high mortality rate compared to women because the disease is often not diagnosed. Hopefully this would start further conversation on how this affects men and encourage them to get checked as well.
The World Series flasher
To clarify, yes we knew we would get banned, yes the letters are real, and yes I would do it again lol. More importantly, subscribe to @SHAGMAG_ because the proceeds go directly to women with breast cancer to pay for their medical bills. ??❤️

— Lauren Summer (@HeyLaurenSummer) October 28, 2019
Shagmag founder Julia Rose and brand executive Lauren Summer were recently kicked out and banned from a stadium by Major League Baseball after flashing their breasts during game five of the World Series. After the whole debacle, Lauren tweeted that they did it to direct attention to their website since the subscription proceeds "go directly to women with breast cancer to pay for their medical bills." It was an unconventional way to get people's attention, but it was effective.
Photo courtesy of Unsplash
For the latest in culture, fashion, beauty, and celebrities, subscribe to our weekly newsletter here
Follow Preen on Facebook, Instagram, Twitter, YouTube, and Viber
Related stories:
Best of: Government-related topics we weren't mad about
These films are committed to raising awareness on breast cancer
Pink beauty products that support breast cancer awareness
Best of: The most inspiring moments of IWM 2019